13-year-old Adam Toledo shot and killed by Chicago Police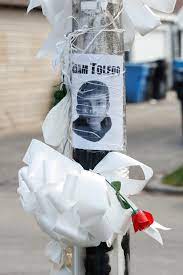 On Monday, March 29, 13-year-old Adam Toledo was fatally shot by a Chicago Police Department officer. The incident occurred at 2:30 a.m. in an alley in Chicago's Little Village neighborhood, which is a primarily Mexican neighborhood. Although the Chicago Police Department stated that Toledo was carrying a handgun at the time, opponents will not justify the actions of the officer due to recently leaked body-cam footage.
The footage shows 34-year-old officer Eric Stillman ordering Toledo to drop the weapon, raise his hands and stop running down the alley. Within seconds, Stillman fires his gun and Toledo is seen dropping to the ground. Stillman instantly calls for an ambulance and officers begin performing CPR. 
"Adam, during his last second of life, did not have a gun in his hand," stated Toledo's attorney, Adeena Weiss Ortiz. "The officer screamed at him, 'Show me your hands.' Adam complied, turned around, his hands were empty when he was shot in the chest at the hands of the officer. He did not have a gun in his hand."
Police officers were notified of gunshots and were in the area to investigate. Toledo was accompanied by 21-year-old Ruben Roman, who attended court the following Sunday, April 4. It was later confirmed that the gunshots were made by Roman who was shooting at the window of a nearby moving car.
"Toledo was certainly in the wrong place at the wrong time," said Sarah Jane Nicholson, junior. "But the fatality should have been avoided. He was an innocent 13-year-old boy."
Civilians grew angry that yet another innocent person of color was losing their life to police. Small protests broke out across the Chicago area, although none resorted to violence. The murder was especially sensitive considering the recent shooting of Daunte Wright, a Black man in Minneapolis, Minn., and the continued court cases of Derek Chauvin, the officer charged with the death of George Floyd.
"Police brutality towards people of color has certainly become a common trend," said Faaris Hanif, junior. "It always receives some recognition, but is then forgotten about until the next incident." 
Lori Lightfoot, mayor of Chicago, expressed her disappointment towards the Chicago Police Department by stating that the system had failed Toledo. 
Leave a Comment
About the Contributor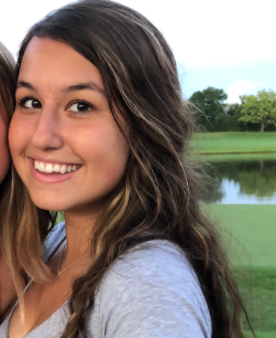 Taylor Fodor, Writer
Taylor Fodor, a senior at Hinsdale Central, is excited to be entering her second year on Devil's Advocate. She is a pommer at Central, and can be found...