Seven-year-old shot In McDonald's drive-thru
On Sunday, April 18, seven-year-old Jaslyn Adams and her father were shot in a McDonald's drive-thru on the west side of Chicago.
Both the father, Jontae Adams, 28, and his daughter were shot multiple times in the Homan Square neighborhood and were rushed to a nearby hospital where Jaslyn passed away.
Soon after the shooting Adams called his mother, Lawanda McMullen, to tell her what had happened.
"He said, 'Ma, come get me. They just shot my baby,'" McMullen recalled.
A McDonald's employee who asked to remain anonymous said two people got out of a gray car and then shot at the victims' car.
Jaslyn was described as a "beautiful," a "really sweet child" and was nicknamed 'Pinky' "because she was so bright," family members said.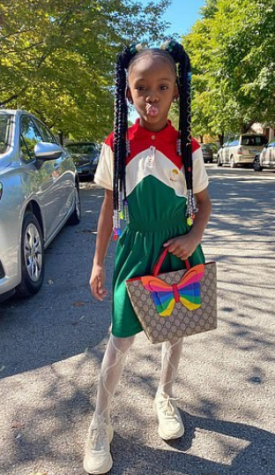 McMullen said Jaslyn even loved to make TikToks. 
The Chicago Police Department stated the shooting could be gang-related, as there was another shooting just two hours later in a Popeye's drive-thru in Humboldt Park. Investigators believe the shootings to be related.
"Put the guns down," Jaslyn's aunt, and her best friend's mother, Tawny McMullen said. "Our kids want to play, my kids can't even go out the door because of [the violence.] … My 8-year-old baby says she [doesn't] even want to go outside to play because she's scared she's going to get shot. This has gotta stop."
Community activists, like Andrew Holmes were also impacted by the incident, calling it "senseless."
"You just took away somebody's queen. You just took away a mother's daughter. You just put hurt on the father — for what?" said Holmes. "Every parent has taken a child to McDonald's to get something to eat. Not to get some bullets. To the shooter, why? Why? If you had any kids, have you ever taken your kids to McDonald's?"
Chicago Mayor Lori Lightfoot said she is "heartbroken and angered" over the shooting. 
"This unthinkable act of violence has no place here. The epidemic of gun violence cutting our children's lives short cannot go on," Lightfoot tweeted.
18-year-old Marion Lewis was charged with first-degree murder with a slew of other felonies on April 24, 2021, on account of what had happened to Jaslyn. He was caught on the Eisenhower Expressway after a police chase after a potential carjacking. 
"You can run but you can't hide. We are going to bring you to justice for this crime. The Adams family deserves nothing less," Chicago Police Department Supt. David Brown said to others who may be involved. 
People can leave anonymous tips by calling 1-800-U-TELL-US or by messaging the CPD's (Chicago Police Dept.) text line at 274637.
Leave a Comment
About the Contributor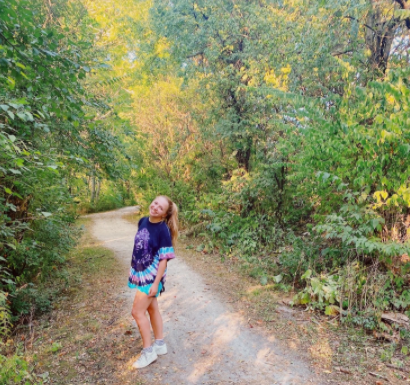 Kara Pearson, Editor-In-Chief
Kara Pearson, senior, is excited to be an Editor-In-Chief- this year. She enjoys listening to music, baking, and working out. At school, some of her favorite...