Class of 2021 Says Goodbye to Hinsdale Central
On Monday, May 17, the senior class of 2021 will graduate from Hinsdale Central at Dickinson Field. The graduation ceremony will begin at 7:30 p.m. at the Dickinson football stadium. Each student is allowed two guests and an additional two if guests can provide proof of their COVID-19 vaccination. A livestream link will be provided for those who can not attend the ceremony. 
The seniors feel bittersweet about the final week of high school after enduring the difficulties of COVID-19 striking mid-junior year. Many traditional senior activities such as football games and themed Fridays were canceled and only some seniors were able to attend a few months of in-person classes. 
"It's hard to say goodbye to our high school years when I feel like we didn't really get to experience it all. I'm excited to move onto the next chapter of my life, but the time our class got to have together was cut short and I wish it didn't have to end that way," said Elizabeth Cunningham, senior. 
Others echoed this sentiment noting how it all came too soon in many ways.
"Graduating on Friday feels bittersweet knowing that I have to say goodbye to the people I spent so much time with over the past four years. But, I'm also so excited to enter the chapter of my life and I can't wait to keep those experiences and people alongside me through my new walk of life, said Franny Schiavitti, senior.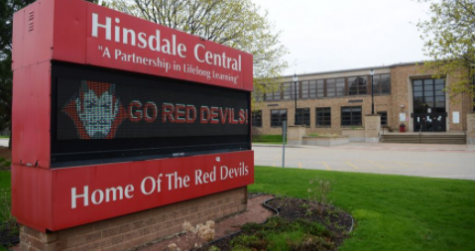 Beyond COVID, the seniors reflect on the good memories they shared at Hinsdale Central prior to the pandemic.
"I'm going to miss seeing Officer Coughlin and Chief [Mr. Simpson] the most because they always greeted me in the halls and I've gained a close friendship with them throughout my time here at [Hinsdale] Central. I always looked forward to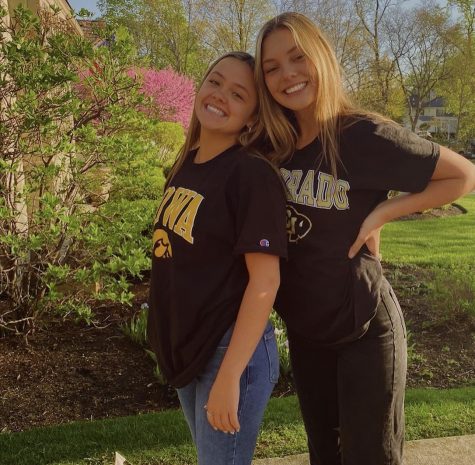 seeing them in the mornings when I walked into school, they always put me in a good mood to start my day," said Julia Jorgenroud, senior.
This year's seniors will miss the proud school spirit of Hinsdale Central, especially when it comes to athletics. 
"My favorite memory of high school is beating Lyons Township in
every sport. I'm glad I got to participate in the LT and Hinsdale Central rivalry, and that I got to represent the greatness of our school on the varsity golf team," said John Cornell, senior. 
"I'll never forget my sophomore FITS two gym class, when my team won the softball championship. It was one of my greatest days of high school, and it'll always be a good memory of mine. I'm gonna miss the competitive and exciting environment of gym class, it was my favorite part of the school day," said Chris Arujo, senior. 
"I've played goalie for Hinsdale Central's varsity hockey team all four years of high school, my favorite memory is definitely the senior night game. So many students showed up and you just could tell our school has amazing school spirit by the environment. I've made so many memories and friendships from that team, it's going to feel weird not playing with them next year," said Ben Ognibene, Senior.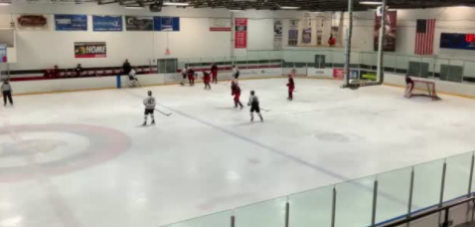 The class of 2021 has shared a lot of memories at Hinsdale Central and they will bring those memories with them wherever they may go from here. Once a Red Devil, always a Red Devil.
Leave a Comment
About the Contributor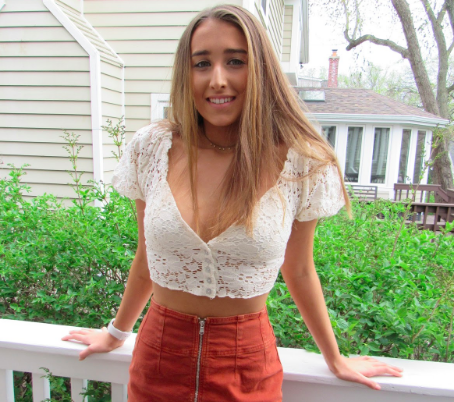 Faedra Charlton Perrin, Writer
Faedra is a senior who enjoys exploring the world and going on adventures with her friends. She loves singing along to country music at bonfires and dressing...