Security precautions change with outdoor homecoming dance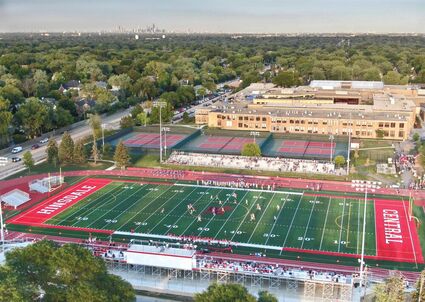 On Sat, Oct. 2, Hinsdale Central will host its first outdoor homecoming dance. With the many changes that come with an outdoor event, new safety protocols will be implemented. 
"We will have extra security officers and teacher chaperones," said Michael Coughlin, school police officer. "School resource officers will be hired to work the homecoming dance and there will be lots of adult supervision. Everyone's school IDs will be checked in order to prevent students from other schools from entering." 
Just this year, students have been required to wear green lanyards each day to school, which contain their school ID. The lanyards are checked each morning by school police officers for security reasons. 
With COVID regulations, an outdoor dance will also be an important safety measure. Students will not be in as close proximity as they would have been in an alternate, indoor location. Students were also told that masks will not be required at the dance due to the change of location. 
"There will be much more to do outside," Coughlin said. "The seniors last year thoroughly enjoyed their outdoor prom as they had much more space to socialize and could actually see and hear one another."
Hinsdale South, the other high school within District 86, also gravitated toward an outdoor homecoming on Sat, Sept. 25. The dance was located under a tent in the school's parking lot, with a dance floor and an ice cream truck to entertain the students. 
"Homecoming this year will be nothing like prom last year," said Sam Romberger, Varsity Club co-president. "The events will be outside at Dickinson Field with a DJ, a dance floor, and other activities for students to get involved in, including mini-golf."
The build-up to the homecoming dance has stayed fairly traditional. The theme of the dance is 'Dancing Through the Decades,' and each dress-up day during the week correlates with it. The homecoming court has also been selected, despite ideas to get rid of it. However, this year's homecoming king and queen candidates will be partaking in various games to earn points, rather than coming up with skits that students vote on. There will also be two pep rallies, lots of sporting events, and a parade to excite students during the build-up to homecoming.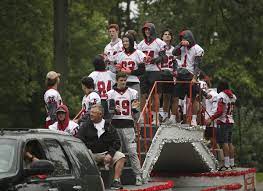 "I am so excited to finally have homecoming again after two years," said Diana Kubilius, senior. "I think the outdoor dance will be fun because the weather is supposed to be nice and a lot of people are planning on attending."
Tickets to the dance can be purchased through students' pushcoin accounts via this link.
Leave a Comment
About the Contributor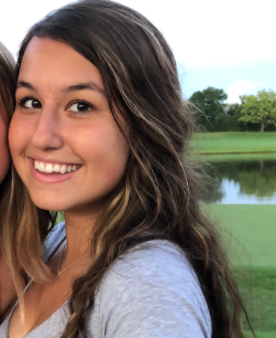 Taylor Fodor, Writer
Taylor Fodor, a senior at Hinsdale Central, is excited to be entering her second year on Devil's Advocate. She is a pommer at Central, and can be found...