School hosts first homecoming since 2019
On Saturday, Oct. 2, Hinsdale Central had its first official homecoming since the start of the COVID-19 pandemic. Students from all grades attended the dance. They made plans for the day including who they would attend the dance with, what restaurants to eat at, and what to wear. 
This year, homecoming and its festivities looked different than in previous years. In the past, homecoming court was required to create and rehearse skits to perform in front of the school. This year, the seniors, elected for court, competed against each other in certain games and events. 
"This year was a lot different than previous years because we were dealing with COVID," said Jill Tylk, sponsor of Varsity Club. "The process for homecoming court was changed to be more inclusive."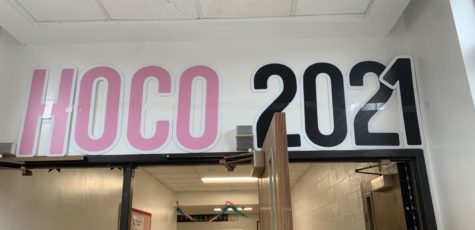 Some students looked forward to attending the dance and hanging out with peers; while others were more excited about dressing up with friends and going out to dinner. 
"I think that COVID did not help our homecoming because of the mask mandate and other mandates," said Anirudh Girish, junior. "But we were still able to enjoy ourselves and return back to somewhat of a normal high school experience." 
On Tuesday, Sept. 28, Hinsdale Central kicked off the week of festivities with their annual powderpuff game, with a win for the senior girls. As for the official homecoming game, on Friday, Oct. 1, Central played against Downers Grove North, winning 30-20. 
Hinsdale Central's varsity club is responsible for all the work behind homecoming week. It's their job to get students into the school spirit and excited for school events. 
This year, varsity club decided to dedicate the preceding week to the homecoming theme: "Dancing through the Decades." Each day, students and faculty were encouraged to dress in a theme according to a specific era. Monday was the 1970s, Tuesday the '80s, Wednesday the '90s, and finally, Thursday was a throwback to students' middle school style, and Friday, as always for Central students, was to wear school colors.
"Each varsity club likes to leave their mark on their Homecoming," said Samuel Romberger, co-president of the varsity club. "We're hoping we did this with the rally towels that were passed out at the pep rally.  It was great to see so many football players have them on their uniform and fans waving them in the stands.  We hope that when you pull these out in future years, you'll remember how special it was to get together and be normal high school students again.  It's a memory we will all cherish forever."
For questions regarding pep rallies, homecoming court, or spirit week, email varsity club sponsors Stephanie Hiffman and Jill Tylk:
Leave a Comment
About the Contributor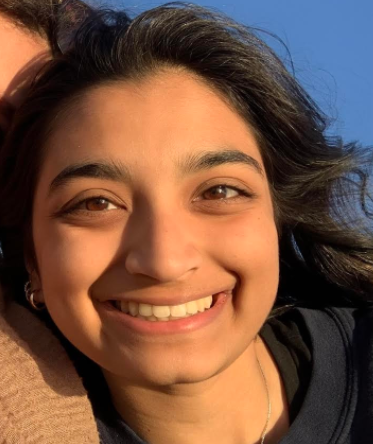 Simrah Qasim, Writer
Simrah Qasim, junior, is a writer for devil's advocate. She loves listening to music, writing, and playing the piano. Along with Devil's advocate, Simrah...