How bright is the future of the Bears?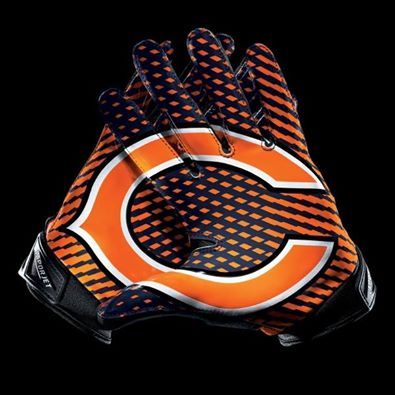 The Chicago Bears have been the main discussion of Chicago Sports for locals. The decisions made by the office have made people upset, hopeful and confused. Let's dive into what the problem might be.
The Bears have been making moves this year with keeping coaches, changing management, and trading players.
Coaching has been a debate for Bears fans.The team has had four different coaches the past decade: Lovie Smith, Marc Trestman, John Fox and Matt Nagy. Despite this, coaching and management have been blamed for the team's faults. 
"I´ve never seen a coach hold back a team more than Matt Nagy," said Rami Alkadri, senior.
Bears fans were eager to see some change, and they did. The coaching was changed this Sunday, Oct. 3 when head coach Matt Nagy gave play-calling responsibilities to Bill Lazor for the first time this season. The result was the most points for the Bears in a game through their first four weeks.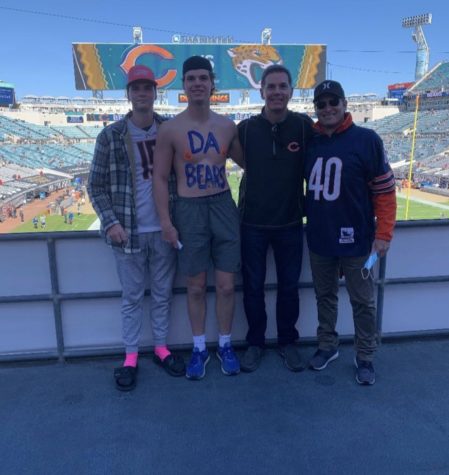 This isn't the first time switching play calling duties has helped the Bears. In the last six games of the 2020 season, they scored almost double the amount of points on average when Nagy was not in charge of play-calling.
The Bears' quarterback dilemma has also been a major headline the past two years.
Andy Dalton's one-year, $10 million contract with the Bears in 2021 stirred controversy and caught fans by surprise. It was controversial because the Bears already paid Nick Foles a three-year, $24 million contract in 2020 and still had Mitch Trubisky on payroll. Their quarterback management has led some people to doubt their front office.
"I think the Bears need to make some management changes and the people in charge need to build around Fields and (running back) David Montgomery," said Luke Adams, senior.
While the Bears' offensive help has been questioned, their defense has been praised.Bears defensive lineman Khalil Mack and Akiem Hicks have combined for 61 sacks since joining the Bears. This confirms a lot of fan theories about where the root of the Bears problems stem from. 
"I don't think it's either the coaches fault or Field's fault; I think it all starts at the top and dwindles down, management is the problem. The defense is there, I know it, we just have to execute," said Jeff Lesniewicz, quarterback coach at Hinsdale Central.
There is always a solution to sports problems, for the Bears we see a light at the end of the tunnel. But how long will it take and what steps in order to do them? Hopefully, the young offense can put up with some change in the future and get ready to work for the city of Chicago.
Leave a Comment
About the Contributor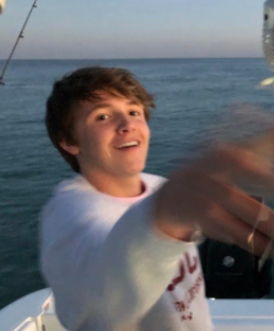 Lynden McCarroll, Writer
Lynden McCarroll, senior, is a first-year writer for Devils' Advocate Online. In his free time, he enjoys watching and playing sports like football,...