Chicago Blackhawks sexual assault case
Kyle Beach, a former Chicago Blackhawks player, was sexually assaulted in 2010, by then-video coach Bradley Aldrich. Al MacIssac, former senior director of hockey administration, heard of the incident, and a meeting was held by the Blackhawks' senior management team. Blackhawks president John McDonough, executive vice president Jay Blunk, assistant general manager Kevin Cheveldayoff, coach Joel Quenneville, team counselor Jim Gary, and general manager Stan Bowman were all present for the meeting.
"Bowman recalled McDonough and Quenneville brushing the issue aside, with the former hoping to avoid bad publicity during the team's Stanley Cup run and the latter wanting to ensure his team had no distractions," said Wajih AlBaroud from CBS Sports.
After winning their first Stanley Cup in 49 years, Aldrich celebrated the team's victory in the locker room and participated in the championship parade attended by more than two million people. Later, he had his name inscribed on the Stanley Cup and attended the championship banner raising ceremony.
"When they won [the Cup], to see [Aldrich] paraded around, lifting a Cup at the parade, at the team pictures, at the celebrations, it made me feel like nothing," Beach said. "It made me feel like I didn't exist. It made me feel like I wasn't important. It made me feel like he was in the right, and I was wrong."
One day after the historic Stanley Cup win, Aldrich assaulted a Blackhawks intern. Human resources eventually became involved and gave Aldrich a choice of either an investigation regarding the allegations or resigning from his video coach position. He ended up resigning and was paid a severance, a playoff bonus, and given a championship ring.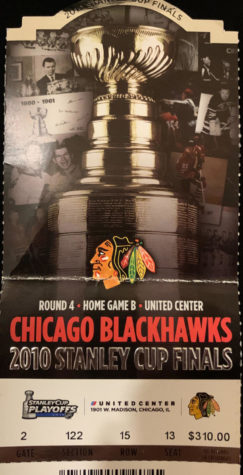 After leaving the Blackhawks, Aldrich assaulted two students at Miami of Ohio University in 2012, and a Michigan youth hockey player in 2013. He was eventually convicted of fourth degree criminal sexual conduct and served time in jail.
In May 2021, Beach, who at the time was "John Doe 1," registered a lawsuit against the Blackhawks due to their negligence to penalize Aldrich. The allegations led to a private investigation. The results revealed that the Blackhawks waited three weeks to report the claims against Aldrich to human resources which violated their sexual harassment policy.
The fallout of the investigation was significant. On Oct. 26, 2021, Bowman and MacIssac left their positions, and Quenneville (Coach Q), who was coaching the Florida Panthers, resigned on Oct. 28, 2021. The National Hockey League fined the Blackhawks two million dollars. Cheveldayoff, who is now the general manager for the Winnipeg Jets, issued a public apology for the suffering that Beach endured.
"There are so many cases of assault in our world that go unnoticed, and nothing is done about them. Kyle's voice and safety was ignored, and this will damage the team's reputation and liability," said Charlotte French, junior.
Beach said he's dealt with tremendous mental trauma since the 2010 assault that ended his NHL career prematurely and cost him millions of dollars in future player earnings. It took him 11 years to come forward and take action against the Blackhawks. 
"It is an extremely messed up situation. It is very sad that someone, such as Beach, dedicated his life to the game and had to go through something like that," said Jackson Haag, senior and varsity hockey player.
Beach has been thanking his loyal fans for their constant support through social media.
"My battle is really just beginning as the Blackhawks continue to attempt to destroy my case in court," Beach said.
Beach's coming forward and attempting to gain justice for his trauma may inspire other sexual assault victims to do the same. 
 "He [Beach] hopes to promote safety, as well the health and well being of society as a whole," said AlBaroud.
If you are searching for more information regarding the case, click here.
Leave a Comment
About the Contributor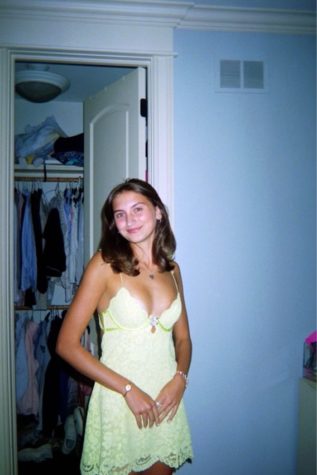 Taylor Levin
Taylor Levin, senior, is excited to be returning to Devil's Advocate as an Editor-In-Chief. She spends most of her time playing tennis for the Hinsdale...