Kanye West publicly attacks Pete Davidson for dating ex-wife, Kim Kardashian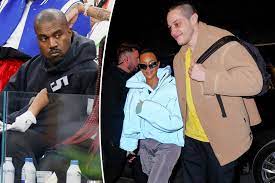 Kanye West, rapper, publicly attacked Pete Davidson, Saturday Night Live comedian, after inside sources confirmed that Davidson is now dating Kim Kardashian, reality T.V. star and West's ex-wife. The couple were first spotted together in October 2021, shortly after Kardashian appeared on Saturday Night Live with Davidson.
"I thought that Kim Kardashian and Pete Davidson dating was a joke at first," said Riley Chafin, senior. "But I don't blame her for staying away from Kanye after all that has happened on social media." 
Kardashian and West, who share four children, divorced in February of 2021 after nearly six years of marriage. West has publicly shared that he suffers from bipolar disorder, which was one of the reasons for the split. 
Since the divorce, however, West has not given up on his plan to one day remarry Kardashian and has stated that "God will bring them back together." West revealed on Instagram that he sent a truck full of roses to Kardashian on Valentine's Day this year, captioning the post,"My vision is krystal klear." West additionally accused Davidson of "destroying [their] family," threatened to physically harm him, and began referring to him as 'Skete' on social media.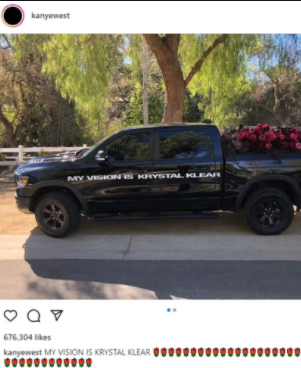 "I love Kanye's music for sure," said Sami Baridi, senior. "But I never know what he's going to do or post next." 
Davidson's Instagram account was flooded with comments such as "Kimye forever," "find God," and "like if you love Kanye." West revealed a private text message shortly after from Kardashian that stated, "You are creating a dangerous and scary environment and someone will hurt Pete and this will all be your fault." West captioned the screenshot, "Upon my wife's request please nobody do anything physical to Skete I am going to handle this situation myself." 
Davidson deleted his Instagram account after the posts escalated. West prided himself for "running Skete off of Instagram."
"Pete is in the middle of several big film projects and wants to continue to stay very focused on his work and the positive things happening in his life," an inside source wrote in OK Magazine. "Kanye didn't drive Pete off social media." 
Despite the leaked text messages, Kardashian and Davidson are yet to comment on the situation publicly. West has since deleted all of his Instagram posts regarding Kardashian and Davidson.
Leave a Comment
About the Contributor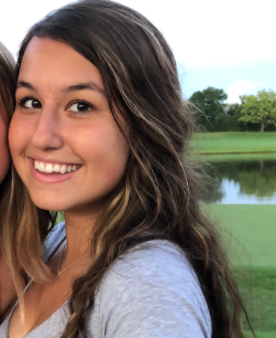 Taylor Fodor, Writer
Taylor Fodor, a senior at Hinsdale Central, is excited to be entering her second year on Devil's Advocate. She is a pommer at Central, and can be found...