International Club puts on cultural fair for peers and staff
On Friday, April 29, student members of the Hinsdale Central International Club put on a performance to showcase the various cultures at their school. The cultural fair took place in the main gym during the school day. In the evening, the students offered more information about their club and cultures by working booths for students, staff, and parents to view. They later performed a longer version of the cultural showcase.
The showcase included traditional Greek, Filipino, Pakistani, Indian, Hispanic and Bollywood dancing, and a Bulgarian song sung by Hinsdale Central's choir.
"We started the fair in 2004, and, except for COVID years (2020, 2021), it has been an annual tradition ever since," said Ms. Jennifer Cummings, international club sponsor. "The goal of the Hinsdale Central Cultural Fair is to seek out and celebrate the rich talent and diversity hidden within our student body.  For me, the best thing about the cultural fair is the energy and excitement it generates, not only in our student performers and their families, but also in our entire student body and in our community."
Students performed their own traditional cultural dances with peers of all cultures. To participate, members did not need to be of the dance's cultural descent.
"I performed in the Greek dance," said Francesa Rimbos, senior. "We did the pentozali, which is a dance originating from the island Crete. It was very fun to perform the dance and to show my peers my culture in the cultural fair."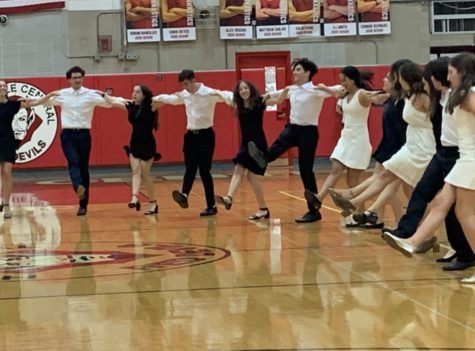 The students in the Filipino act performed a traditional folk dance called the "Tinikling." It involves intricate footwork where the dancers jump in between two wooden poles that their peers are tapping and sliding beneath them. 
"My favorite part of the cultural fair was definitely the Filipino dance," said Maddie Molis, junior. "The crowd got so excited as the music and footwork grew faster and faster."
The cultural fair was also split into two parts during the school day in order to follow COVID-19 guidelines. 
Leave a Comment
About the Contributor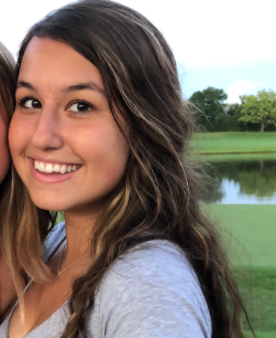 Taylor Fodor, Writer
Taylor Fodor, a senior at Hinsdale Central, is excited to be entering her second year on Devil's Advocate. She is a pommer at Central, and can be found...