Hinsdale Central puts on a production of "Too much light makes the baby go blind"
On Sept. 9, 2022, Hinsdale Central's drama club held their opening night for the production "Too much light makes the baby go blind." The play, written by Greg Allen and first released in 1988, is a collection of 30 plays, which are all meant to be performed within a 60-minute time limit. 
"Opening night went great," said Haley Cashman, senior. "It was our first time doing it in front of a full audience, and since the audience shouts out the numbers and impacts the show significantly, we had to hope we were prepared. Both nights we finished with less than 10 seconds left on the clock, with a mere 4 seconds left the first night. We had performances Friday, Sept. 9 and Saturday, Sept.10."
This particular play differs from previous productions by the Drama club due to the way it's structured. Each actor is required to know 30 different roles in 30 different plays. Then, in the span of 60 minutes, a randomly assigned order of the plays is given by an interactive audience, and the actors are expected to perform two minutes of that play. 
"There was a clothesline across the stage that had 30 cards labeled with a number between 1-30, and each number was associated with a two minute play," Cashman said. "The audience would shout out numbers that we hadn't yet performed so the order of the plays was different every night, whatever number play we heard first we would put on and then we would keep going until we did all of them, all while trying to do it in just 60 minutes."
About ten students from Hinsdale Central took on the play. The actors received their roles at the end of last year and started rehearsal in July in order to be ready for opening night.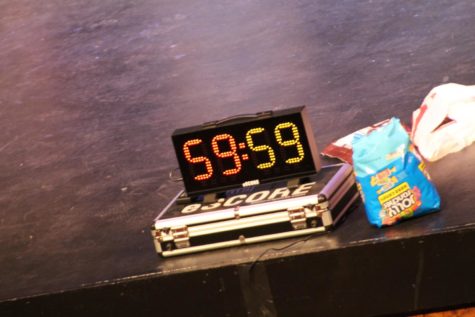 "It was a little more nerve-wracking as far as the sense of spontaneity just because you don't know when your part is going to show up," said English teacher Erin Lundin, who directed the play.
Auditions for "Too much light makes the baby go blind" happened in May. Each auditionee was put into a group and given two minutes of a play to perform from the script. English teacher Susie Jaffe worked with the actors over the summer during rehearsals. 
For more information, or a chance to take part in future plays, you can email Jaffe. 
Leave a Comment
About the Contributor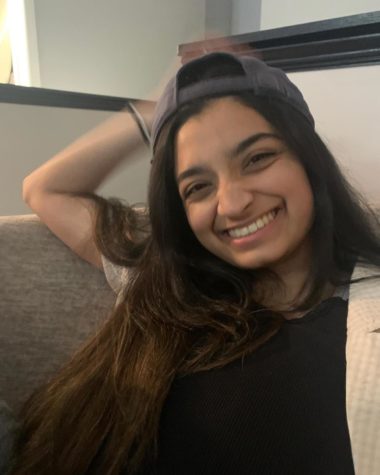 Simrah Qasim, Editor-in-Chief
Simrah Qasim, senior, is excited to be returning to devil's advocate. She loves listening to music, writing, and playing the piano. Along with Devil's...