Hinsdale Central raises awareness for Suicide Prevention Week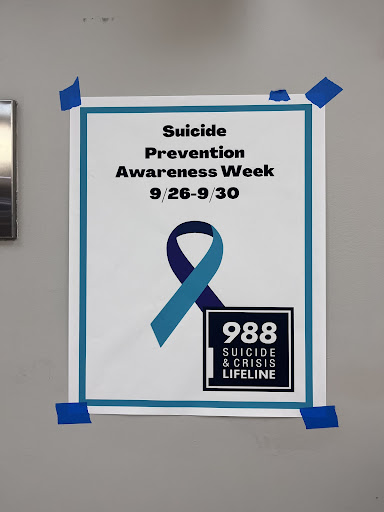 Held from Sept. 4-10, National Suicide Prevention Week is a yearly campagin that raises awareness on mental health and suicide prevention. Here at Central, they celebrated the week from Sept. 26-29.
Throughout the week, there was a different 'theme' each day that students could focus on as they recognized Suicide Prevention Awareness Week, including: education, help-seeking, awareness, positivity and yourself. 
There were many creative ways that Central chose to spread awareness, such as through posters, post-it notes, affirmations, statistics, beacons of hope, lollipops, announcements, and more.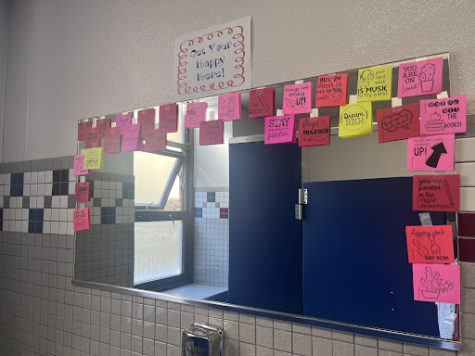 "We created footprints that are placed around the building," said Nikita Patel, senior and president of Evolve club. "These footprints will lead into our new Student Services area where they can learn more about depression and know who else can help in times of crisis here at school." 
The main purpose of this week was to spread the most information as possible about where to access help around the school for mental health and to spread awareness about the new national 24/7 landline '988.'  
"The affirmations written on the bathroom mirrors brighten both my day and the bathrooms," said Jimena Jimenez, senior. 
People who helped set up National Suicide Prevention Week are from a new formed club this year, Evolve. Evolve is formed from existing clubs at central that originally focused on mental health as well such as Operation snowball, Strong Minds Bring Change, Erika's Lighthouse, and the Hinsdale Community House.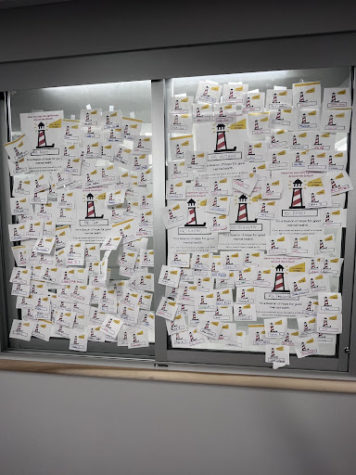 "With the Junior Board, we're collaborating together because it's not only a school issue, it's a whole neighborhood issue, so we're working with the Community House to do that so it's been great to join forces with them," said Jennifer Cave, school social worker. "I love the group of students that work with us this year because they are passionate about breaking the stigma."
The school will continue to advocate for mental health and suicide prevention. 
Access the more information from the American Foundation for Suicide Prevention here.
Hinsdale Central students can utilize their connections to their counselors and social workers here. 
For more information, or a chance to take part in Evolve, contact Jennifer Cave ([email protected]) or Johanna Bruckner ([email protected])
Leave a Comment
About the Contributors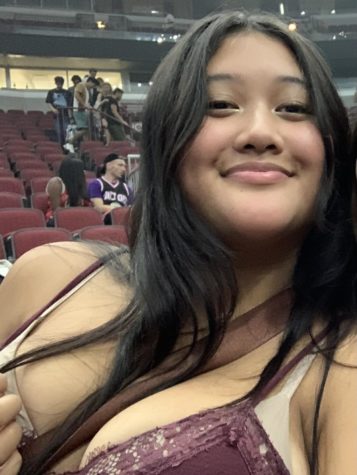 Ella Songco
Ella Louise Songco, senior, is excited to be a contributor for Devil's Advocate this year as a writer and photographer. She spends most of her time babysitting,...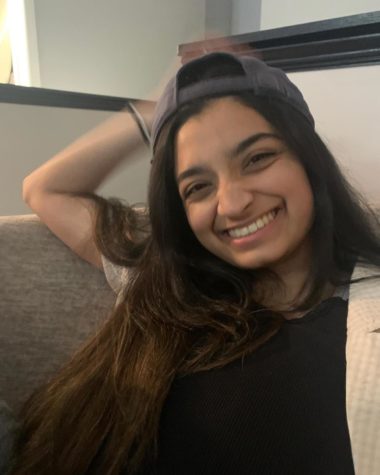 Simrah Qasim, Editor-in-Chief
Simrah Qasim, senior, is excited to be returning to devil's advocate. She loves listening to music, writing, and playing the piano. Along with Devil's...