South Asian Students Union helps Central celebrate Diwali
On Wednesday, Oct. 26, the South Asian Students Union celebrated Diwali with all grades in the new student commons.
"We just want to bring awareness to the holiday because it is not as celebrated or well known throughout the community," said Aadit Bhavsar, senior and president of the South Asian Students Union.
Members of the South Asian Students Union offered henna and the opportunity to decorate diyas, oil candles, to all students during lunch periods.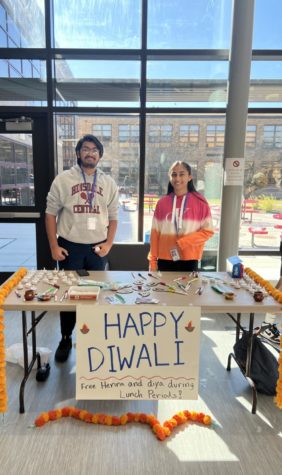 "We got electronic [diyas] to give out to people…with little slips of what Diwali is to [give] to people you appreciate," Bhavsar said. "We also have henna, which is a traditional art that is associated with South Asian culture."
Commonly known as the Festival of Lights, Diwali is a major festival celebrated in Hinduism, Jainism and Sikhism. The festival lasts for five days, starting the thirteenth day of the dark half of the lunar month Ashvina and ending the second day of the light half of the lunar month Karttika. These dates correspond with late October and early November in the Gregorian calendar.
"The Hindu God Rama defeated the evil Ravana, representing light defeating darkness," said Amrita Chhangani, junior and celebrator of Diwali.
Often known as the Indian New Year, each of the five days of Diwali are meant for welcoming the new year in different ways.
"One of the days people show gratitude for all the wealth they have," said Sanskruti Patel, Social Studies teacher and sponsor of the South Asian Students Union. "It could literally be the money you have or your relationships."
In the spring, the South Asian Students Union is planning for a celebration of Holi, often called the Festival of Colors.
"Diwali coincides with the harvest season…and Holi coincides with the planting season," Patel said. 
Students can join the South Asian Students Union or learn more about Diwali by emailing Patel at [email protected].
Leave a Comment
About the Contributors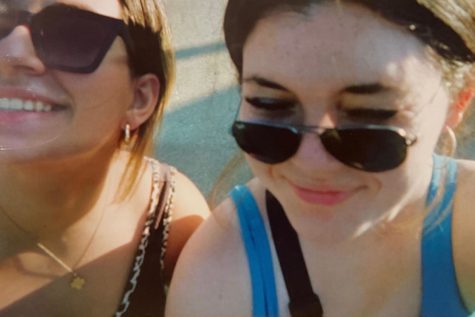 Clara Pappas
Clara Pappas, junior, is excited to be joining the Devil's Advocate staff this year. At school, she is a member of Radio Club and Broadcast Club. Her...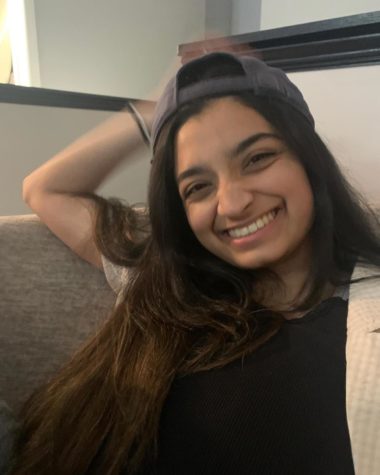 Simrah Qasim, Editor-In Chief
Simrah Qasim, senior, is excited to be returning to devil's advocate. She loves listening to music, writing, and playing the piano. Along with Devil's...