Orchestra Festival strings in Halloween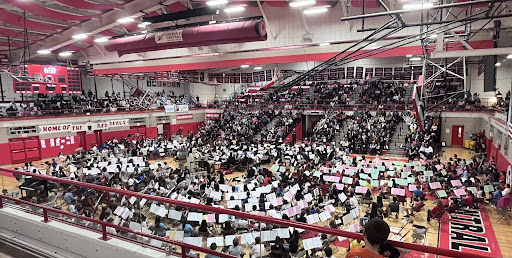 On Friday, Oct. 28,  Hinsdale Central's orchestra combined with nearby middle and elementary schools to perform at the annual Orchestra Festival.
The program was organized by grade, starting with fifth grade and moving upwards. 
"This is a great recruiting event for us as it shows younger students what high school orchestra is all about and the level of playing that they can achieve if they continue playing," Serge Penksik said, orchestra director.
Many of the songs were Halloween themed such as "Bats n' Bones" and "This is Halloween" in anticipation of Halloween weekend.
"Middle schooler's everywhere, funny costumes, great energy, and wide support from parents- What more could you ask for?"  said Elizabeth Lahmann, junior. "I personally dressed up as a banana, and my friends and I loved seeing the smiles on kids' faces."
 In preparation for this event, there were a lot of rehearsals and practice involved. 
"Our director is very meticulous," said Jenna Nabelsi, senior. "We run through pieces paying attention to every distinct section."
The pieces performed ranged from "Hot Cross Buns" to "Sinfonia II (Allegro)."
The current repertoire of Hinsdale Central's Orchestra is philharmonic, symphony, concert, and chamber.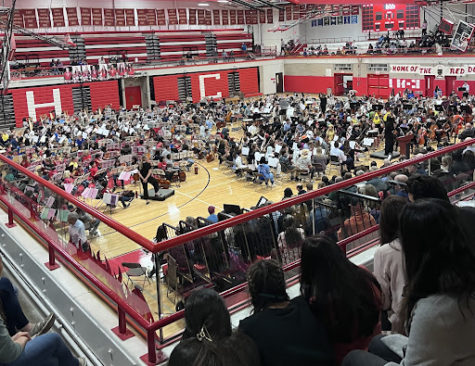 Near the end, all orchestras combined within all grades and schools to perform "Ghostbusters." 
"I thought the ending of Ghostbusters was hilarious," said Athena Deng, senior. "No one really expects it to go well since it's all the orchestras from fifth grade through high school playing together. We ended a full five or six measures apart and the confusion and half-cut off notes were so funny."
For more information about upcoming Hinsdale Central music events, click here.
Leave a Comment
About the Contributors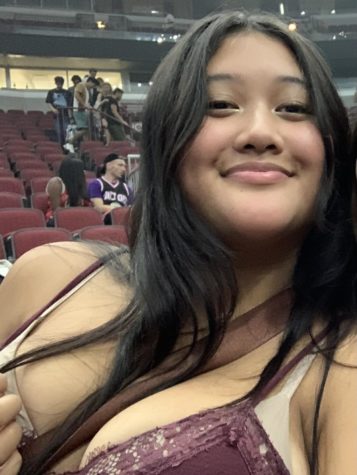 Ella Songco
Ella Louise Songco, senior, is excited to be a contributor for Devil's Advocate this year as a writer and photographer. She spends most of her time babysitting,...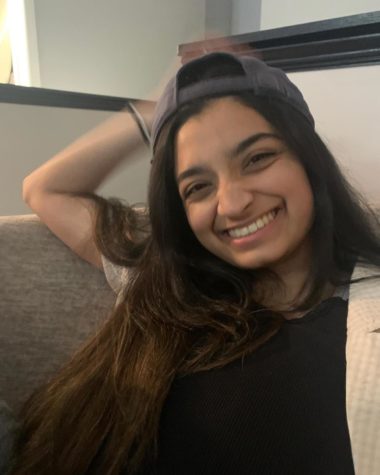 Simrah Qasim, Editor-in-chief
Simrah Qasim, senior, is excited to be returning to devil's advocate. She loves listening to music, writing, and playing the piano. Along with Devil's...