New classes at Central for the 2023-24 school year
As the time is coming for students to choose their courses for the next school year, it is important to consider all of the new classes being offered in the 2023-2024 school year– Women's Literature, Literature of Science, Technology and the Individual, Sophomore Physical Education, Outdoor Education and Woods 2. 
Women's Literature
Women's Literature is a new English elective focusing on the question "what is women's literature?" Students will explore various works by female authors as well as how women are portrayed by men in literature. 
Students are also going to think critically about gender and cultural assumptions and perspectives. 
"Kids will take their class and really question our world and things in a different way," said David Lange, the English department chair. 
There is no prerequisite and it is available to juniors and seniors. 
Literature of Science, Technology and the Individual
Literature of Science, Technology and the Individual is a class based on the way that literature depicts major scientific and technological advancements. Students will explore many genres and text types to fully understand science and technological changes in the present and future. 
Students will read work from a fiction point of view and from nonfiction texts to differentiate their interpretations of science advancements. 
"This is a really cool course that looks at core debates and how they are constructed differently in different perspectives," Lange said. 
This class is open to juniors and seniors and does not have a prerequisite.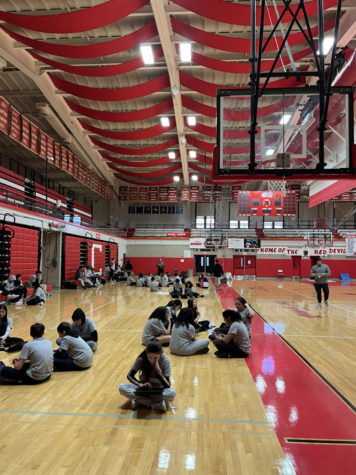 Sophomore Physical Education
Sophomore's at Central are now required to take the sophomore physical education course. This is a continuation of freshman physical education and focuses on the development and improvement of student fitness. 
"We want to make sure that we are educating them so they have a true understanding of what health and wellness really looks like," said Janelle Marconi, the physical education department chair. 
The activities are not going to be the same as freshman physical education. The curriculum consists of parts of other classes like personal fitness and outdoor education. 
"There are certain courses in the junior and senior level that we will blend into the sophomore curriculum, so they'll have experience and knowledge when they go to register for the physical education course for their junior year," Marconi said. 
Outdoor Education
Outdoor Education is a new physical education elective that focuses on developing the skills and knowledge to participate in outdoor activities. There are many different units like kayaking, archery, fishing, orienteering, camping, navigation and other outdoor activities. Students are meant to learn the value of lifelong outdoor activity. 
There are also many field trips to places like Starved Rock, The Forge Adventure Park and Ziplines, and Waterfall Glen incorporated into this class. And these activities are all related back to social emotional learning (SEL). 
"They go kayaking, and the kayak leader out there will kind of take them in throughout the park and into caves and waterfalls," Marconi said."But he associates [the activities] back to SEL and relieving stress through nature." 
This class is only available to juniors and seniors. 
Woods 2
Woods 2 is a full-year woodworking class that focuses on building more advanced projects. Students will be able utilize all of the machines available in class and further develop their technical skills. 
Woods 2 puts an emphasis on students completing their own passion projects as opposed to a strict curriculum. 
"It's not a high stress honors class," said John Madden, the technology department chair."It's something that they're doing that they actually have a passion for that they're going to utilize for the rest of their life." 
Woods 1, a new class for this current school year, is also a prerequisite for Woods 2 and it will be open to sophomores, juniors and seniors. 
"When they renovated the tech area downstairs in the lower level, they added a wood shop and manufacturing space, as well as multiple computer labs for us," Madden said. "So, it's giving us access to courses and curriculum we never had an opportunity for before." 
For more information on all of the classes being offered in the 2023-2024 school year, click here. 
Leave a Comment
About the Contributors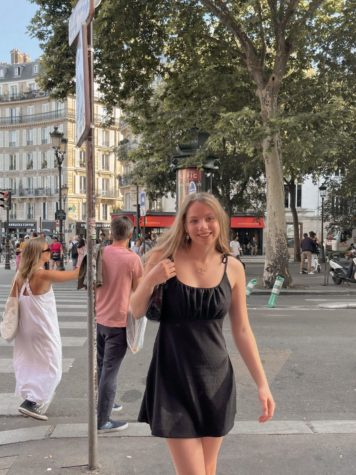 Rachel Brugge
Rachel Brugge, senior, is excited to continue writing for Devil's Advocate. She loves fashion, traveling, art, and 90's punk rock. Along with Devil's...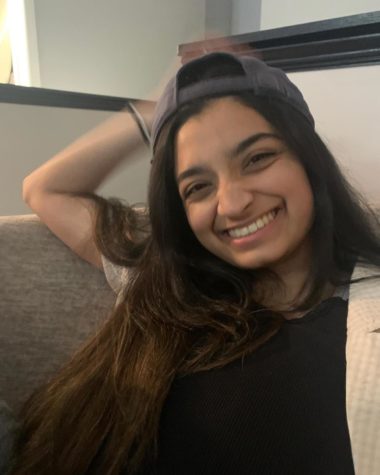 Simrah Qasim, Editor-In-Chief
Simrah Qasim, senior, is excited to be returning to devil's advocate. She loves listening to music, writing, and playing the piano. Along with Devil's...