Band holds their annual winter concert
On Tuesday, Feb. 21, Concert Band, Symphonic Band, Wind Symphony, and Wind Ensemble performed in their annual winter concert. This was the first band-only concert of the year. 
"From the day we get our music until the day of the concert, we spend every class period dissecting our parts and making sure every instrument blends into one cohesive sound," said Nick Kujalowicz, senior member of Wind Symphony. "We pay attention to dynamics, articulations, tempi, key signatures, and every other detail you can think of to really understand the music."
Every Tuesday they bring in professionals on each instrument during students' class time.
"The kids are taken into smaller sectionals with just their instrument with their pro and they get more in depth knowledge on how to play certain things," said Grace Adduci, assistant director of bands.
Concert band started off the night at 6:30 p.m. and performed the "Nathan Hale Trilogy" by James Curnow and the "Washington Post" by John Phillip Sousa. Next up was the Symphonic band and they played "El Relicario" by Jose Padillaand arranged by Robert Longfield, "Seal Lullaby" by Eric Whitearce and arranged by Robert J. Ambrose, and "The Liberty Bell March" by John Phillip Sousa.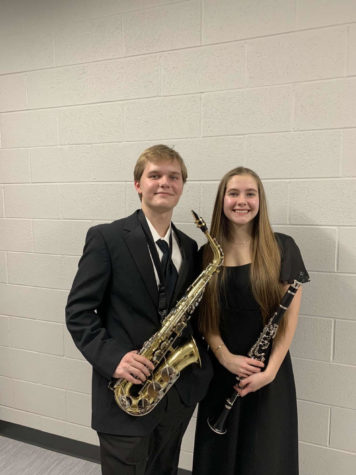 "It's a very exciting feeling to be seated on stage waiting for the curtain to open, " Kujalowicz said. "During our performance, all of our hard work is displayed in front of an audience of family and friends. It's a really good feeling to be recognized for the work you do at school."
The 8:00 p.m. show started with the Wind Symphony performing "Hounds of Spring" by Alfred Reed, "One Life Beautiful" by Julie Giroux, and "King Cotton March" by John Phillip Sousa. 
"I play the flute in the Wind Ensemble, which is our school's top band," said Priya Dhananjaya, senior. "To make it to the top band, I practiced a lot on my own for our yearly auditions so that I could play my best in front of the directors."
The Wind Ensemble ended the concert with three pieces: "Armenian Dances" by Alfred Reed, "October" by Eric Wallace, and "El Captain" by John Phillip Sousa. "My favorite song we played was 'Armenian Dances' because the tune was really catchy," Dhananjaya said. 
Each band has an amazing opportunity coming up to perform at a band festival.
"Concert and symphonic bands are going to the Elmhurst University Band Festival," Adduci said. "We'll perform the pieces we're performing tonight for judges and we'll receive a rating and extra feedback." 
Wind Symphony will perform at the ILMEA festival at Northeastern University and the Wind Ensemble is performing at the Hersey High School Band Invitational.
Leave a Comment
About the Contributors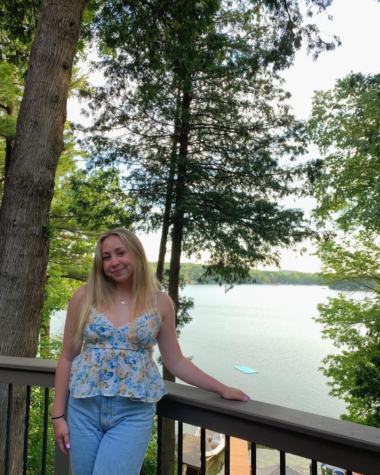 Ellie Ursillo
Ellie Ursillo, senior, is excited to be writing for Devil's Advocate this year. Ellie is a Co-Captain of the Poms team this season and is looking forward...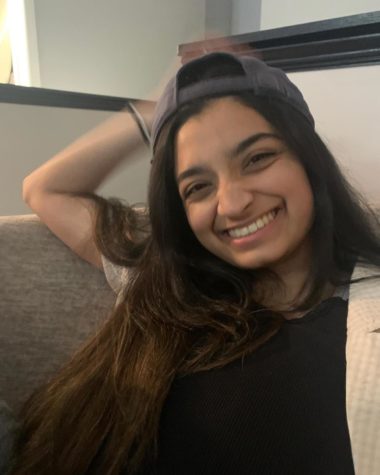 Simrah Qasim, Editor-In-Chief
Simrah Qasim, senior, is excited to be returning to devil's advocate. She loves listening to music, writing, and playing the piano. Along with Devil's...