Central earns fourth place at Speech state championship
On Feb. 17 and 18, the Hinsdale Central Speech team won fourth place all around at the state competition held in Peoria. 
Several individual events also won titles. Jackie Vogel and Tess McArdle won first place in the Humorous Duet acting event, Ajay Gupta won second place in the Impromptu speaking event and third place in Extemporaneous speaking event, Tess McArdle won second place in the Humorous Interpretation event,  Leah Bradley won fifth place in the informative speaking event, Aira Chaudhary won seventh place in the Radio Speaking event, Quinn Stromberg won eleventh place in the Original Comedy event, and the group of thirteen students that participated in the Performance in the Round event won fourth place. 
The journey to make it to the state competition is a feat alone. 
"The top four students in each event make it out of regionals and then you go to sectionals, and then top three make it out of sectionals and go to state," said Christopher Wilbur, Speech  coach. 
Hinsdale Central had eight events total qualify for the state competition. 
Ajay Gupta, senior, competed in two events in the state competition, Impromptu Speaking and Extemporaneous Speaking. 
"Impromptu Speaking is where you have a limited time to analyze a quote or a proverb or phrase and then extemporaneous speaking is where you have a limited time to answer a question or domestic or foreign affairs," Gupta said. 
This state competition was Gupta's third and last state competition. 
"It was a great experience and was a really good last tournament to go to," Gupta said. 
Leah Bradley, senior, also competed in two events, Special Occasion Speaking and Informative Speaking.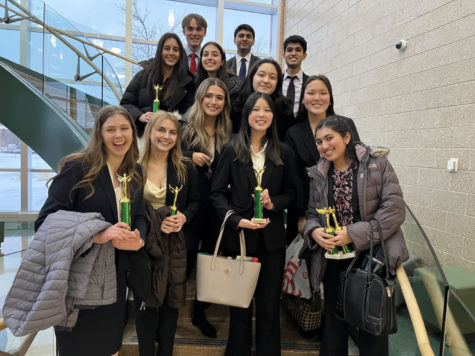 "Special Occasion is a persuasive speech, written for a specific audience," Bradley said. "So I wrote mine about monolingualism and how it's an issue that we don't speak multiple languages in America, and my audience was our senior Spanish class, and informative speaking is just basically giving cool facts." 
This was Bradley's first state competition. 
"It was just a really special moment and memory and I'm glad I got to be a part of it," Bradley said. 
Speech tryouts begin in September and the regular season runs from November until the end of January. And some students qualify for an even longer season. 
"It is really cool to let kids develop over time," Wilbur said. "They get to work on their performance for several months and get to see where they start and where they end."
For more information about Speech, feel free to contact [email protected]. 
Leave a Comment
About the Contributors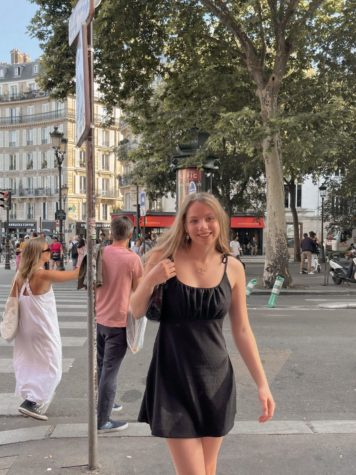 Rachel Brugge
Rachel Brugge, senior, is excited to continue writing for Devil's Advocate. She loves fashion, traveling, art, and 90's punk rock. Along with Devil's...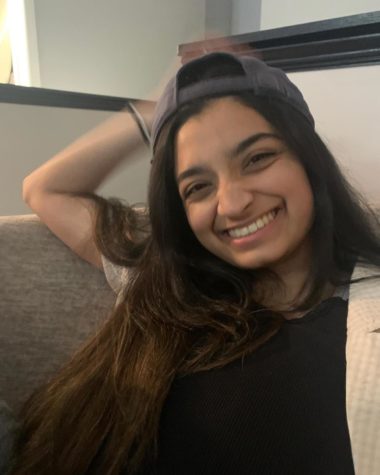 Simrah Qasim, Editor-In-Chief
Simrah Qasim, senior, is excited to be returning to devil's advocate. She loves listening to music, writing, and playing the piano. Along with Devil's...