Hinsdale Central continues the tradition of the annual Variety Show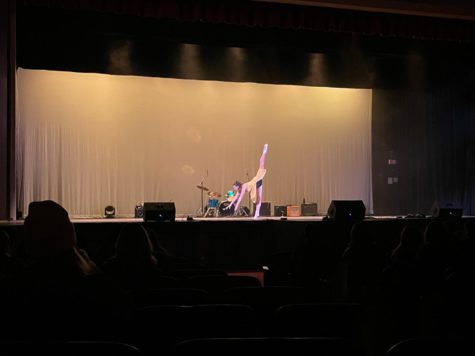 On Wednesday, March 15 and Thursday, March 16, senior Dayton DiTomasso hosted the Hinsdale Central Variety Show in the school's auditorium. Many of Central's talented students performed at the show with acts of singing and dancing. 
Robert and Karen Russo have co-sponsored the event for the past 20 years, but the show has been around for much longer. Students are able to display their talents whether it be magic, singing, comedy, or whatever else. However, this year's show featured only musicians, singers, and dancers. 
"We give them the platform to present to the school something they are really interested in and it gives the other students the opportunity to see a whole new side of their own classmates," said Karen Russo, from the business department.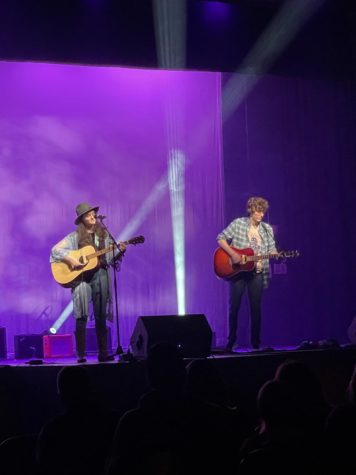 DiTomasso was the face of the show and performed for the audience by telling jokes, playing videos, and displaying some magic tricks. His satire videos spoofed many of the current trends at the school. DiTomasso made the audience laugh with compilations about mullets, Starbucks, and lanyards. 
"I had to plan bits to say in between acts, I had to know exactly what to do and where to stand on the stage, and whether to go stage left or right, etc. I also had to make the videos which was by far my favorite part," DiTomasso said.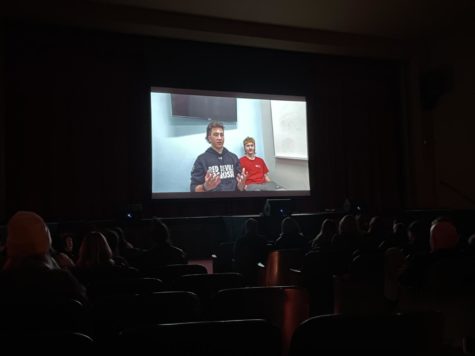 The show featured many solo singing performances as well as bands. Some of the hit bands included The Supersonics, Semi-permanent, and Down The Hall. In addition, solo artists such as Leandra Gruft, Jacob Zhang, and Emily Leora enthused the audience. 
"It was actually one of my senior year goals to play bass for a band at some point, and so this was a really cool experience that I'm really glad I got to have before graduating," said Izzy Levinthal, senior. 
Semi-permanent is a band composed of Ava Buckley, Annie Koziel, Izzy Levinthal, and Zuzanna Sokolowski who performed an original song written by Koziel called "Tattoos." This band was thrown together by a group of friends in light of the Variety Show. They had never performed together until Wednesday night. 
"I really liked playing for a crowd- the energy was really fun to feed off of," said Levithal Overall, the variety show was a success. For more information you can contact Robert Russo.
Leave a Comment