GSA holds Day of Silence
On April 14, the Gender and Sexuality Alliance (GSA) led the annual Day of Silence at Hinsdale Central. 
The Day of Silence is a national student-led demonstration where students and allies can take a vow of silence to protest the harmful effects of harassment and discrimination that silences LGBTQ+ students in schools. 
"It sparks conversation and each year more and more staff reach out to express support, ask for a button, or a variety of other things and it's been great to see more people recognize the importance of the day," said Peter Hutcheon, GSA Sponsor. "I think we're seeing more and more staff focusing on creating a more inclusive environment both in their classrooms and also the school as a whole."
Started in 1996 by two college students, the Day of Silence has expanded to reach countless students every year. 
"This is my seventh year sponsoring the club and we have acknowledged the Day of Silence every year," Hutcheon said. "In the past we've made shirts, buttons, explanation cards and announcements– we have spread the word through announcements mostly and also posters."
The act of remaining silent raises awareness and solidarity with those who have been silenced and allows people to reflect.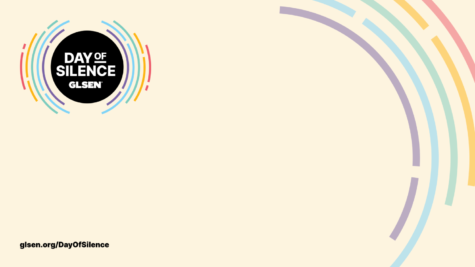 "We handed out little slips of paper with an explanation of what the Day of Silence is about to all of the participants," said Emerson Bolenbaugh, GSA president. "They then hand these to their teachers and to anyone who has questions about the Day of Silence to spread the word on what it's all about."
The Day of Silence serves as a reminder of discrimination and harassment that many LGBTQ+ individuals may face every day.
"The Day of Silence makes a difference, not necessarily to have a microphone, but a silent voice that can speak a thousand words," said Nabiha Akhoond, senior.
Many organizers across the nation plan activities such as rallies, marches, and discussions about LGBTQ+ issues. These events serve to amplify the message of the Day of Silence and to bring attention to the ongoing struggle for LGBTQ+ rights.
"I'd like for us to hold more events throughout the week leading up to the Day of Silence, but with our big County-Wide Institute Day on March 3 where we provided a 5 hour professional development to teachers from all over DuPage County and also spring break, the Day of Silence falls during a challenging time of the school year for us." Hutcheon said. 
For more information about the Day of Silence, click here.
Leave a Comment
About the Contributors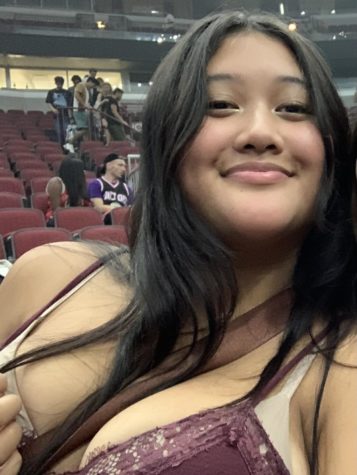 Ella Songco
Ella Louise Songco, senior, is excited to be a contributor for Devil's Advocate this year as a writer and photographer. She spends most of her time babysitting,...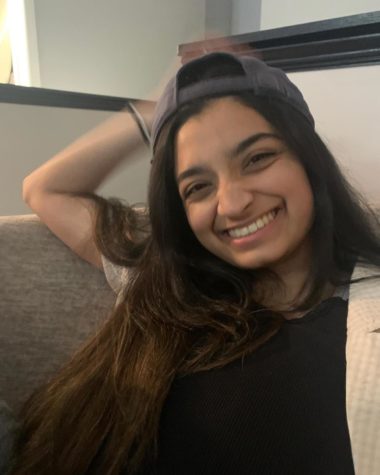 Simrah Qasim, Editor-In-Chief
Simrah Qasim, senior, is excited to be returning to devil's advocate. She loves listening to music, writing, and playing the piano. Along with Devil's...