Future of shopping as more big box stores close
On April 23, the famous department store chain Bed Bath and Beyond filed for bankruptcy and as a result, will be closing all locations soon. 
The store sold everything from beauty products to household appliances. The company opened its first store in 1971. The store originally just sold linen and towels however by 1987, they had expanded their inventory to have other household tools. In today's world it has become common to shop online instead of in store. 
The situation with Bed Bath and Beyond closing for bankruptcy is similar to how Toys R Us closed in 2018. Toys R Us couldn't keep up with the online shopping trends that their competitors were able to do, causing them to file for bankruptcy and close all US locations. 
"Especially places like Amazon where you have the opportunity to return items for free. It just makes it so much more convenient," said Janelle Hoeksema, business teacher. 
Amazon has been a major contributor to larger department store businesses closing down, given the convenience of shopping from home and the "Try before you buy system," which allows you to order the item online and if you wish to keep it you get charged or return it for free. 
"Many shoppers immediately go towards Amazon instead of trying other websites before ordering something," said Lana Almansoori, sophomore. "Stores that can't really build a very strong online presence aren't going to be able to keep up with that."
However, not all shoppers were too fond of the idea of buying everything online from Amazon as opposed to in person. 
"I feel like there's more stores shutting down. It just gives more audience to Amazon. And I don't particularly like shopping there because you don't really know what you're getting all the time," said Zahra Haque, sophomore. "And the pictures that it shows aren't always what the product looks like." 
The experience of shopping in person with friends is also a social experience as well given that malls and shopping centers are a place where people can mingle with each other. 
"When I grew up, I spent a lot of time in a mall…my first job was in a mall and we would go there for the weekend, and my friends and I would go see movies," Hoeksema said. "So, I think that's a little bit sad. I also think the lack of spending time with other people and the communication in person makes people less social." 
When it comes to Bed Bath and Beyond the store had good inventory and prices.
"At the particular store I went to, I think it had really good prices and a good variety of products," Haque said. "They always stocked their shelves very frequently so it was always nice."
Bed Bath and Beyond is set to close down on June 30. However, many stores in Canada will be replaced by a new chain store called Rooms + Spaces. 
Leave a Comment
About the Contributor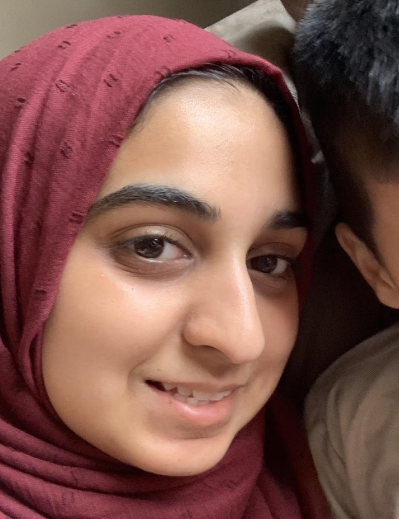 Yusra Shakaib, Writer
Yusra Shakaib, junior, is eager to write for the Devils' Advocate this year. Yusra has participated in MSA, Habitat for Humanity, and Ambassadors. In her...