Hinsdale Central hosts the annual HAAPA meeting for sorority recruitment
On Wednesday, May 24, The Hinsdale Area Alumnae Panhellenic Association (HAAPA) held a meeting in Hinsdale Central's auditorium at 7 p.m. for senior girls that are thinking about rushing a sorority next year in college. 
Ingrid Ellithorpe is the PTO Panhellenic Chair at Hinsdale Central. Ellithorpe has worked with Sarah Magnesen and Nancy Bigelow, HAAPA Co-Presidents, to help coordinate this event for the past four years. 
Rush consists of different rounds such as open house, philanthropy, sisterhood, and preference. These can be slightly different depending on the college. During these rounds the potential new members (PNMs) will tour each house, talk to current sorority members, and learn about each chapter's philanthropy. Some of the more recognizable ones are St Jude Children's Hospital, Ronald McDonald house, Make a Wish, and Meals on Wheels.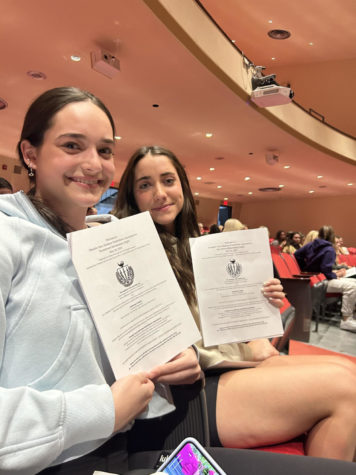 Ellithorpe, Bigelow, and Magnesen organized a panel of girls who are from the Hinsdale area and in sororities at their respective Universities to help answer questions about rush. This year Clare Moore, Daphne Bigelow, Alexandria Arendt, Emily Ascher, Mary Kate Deis, and Annie Ascher were a part of the panel. They each shared advice and tips about their experience rushing and also being in a sorority.
These girls all go to pretty big schools and being a part of Greek Life helped them establish a smaller community within their school. 
"Being in a sorority was the first thing that gave me a sense of home in Boulder," said Clare Moore, junior at the University of Colorado Boulder.
During the open house round the chapters are meeting all of the PNM's that are going through recruitment that year.
"Make sure you're giving it an open mind and trying not to focus on other people's opinions or comments or experiences that they have," said Mary Kate Deis, junior at the University of Illinois Urbana-Champaign.
Seniors from around the Hinsdale area attended this meeting to gain insight into what rushing and being in a sorority looks like.
"I didn't know much about this whole process so it was really helpful to be able to hear this advice from people close to my age," said Audrey Austin, senior. 
If you are thinking about rushing it is important to register for recruitment before the deadline for your specific college. You can find more information about that on your college's Greek Life website.
Leave a Comment
About the Contributors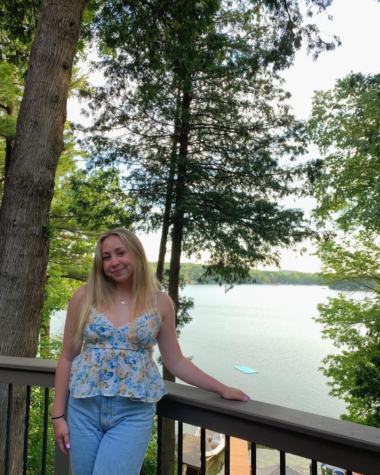 Ellie Ursillo
Ellie Ursillo, senior, is excited to be writing for Devil's Advocate this year. Ellie is a Co-Captain of the Poms team this season and is looking forward...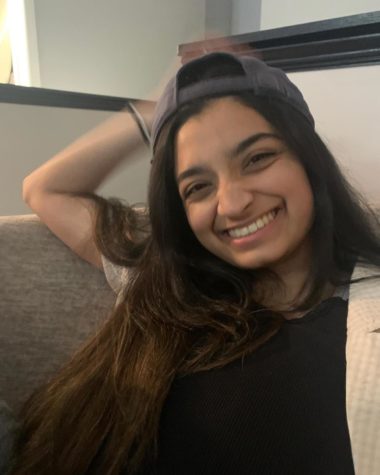 Simrah Qasim, Editor-In-Chief
Simrah Qasim, senior, is excited to be returning to devil's advocate. She loves listening to music, writing, and playing the piano. Along with Devil's...