The Habitat for Humanity Raise the Roof 5K was on Sept. 17 at Hinsdale Central High School. The event raised money for the club's trip to West Virginia next summer.
Initially, the run was going to be held outside on the school's track. Due to bad weather, the organizers moved the 5K to the indoor track.
"It was really fun," said Mira Cunningham, junior. "Even though we had to move it inside, we still had a great time."
Being in Habitat for Humanity involves working various fundraisers throughout the year. 
Story continues below advertisement
This year, the 5K allows for club members to travel to West Virginia during this upcoming summer. In West Virginia, club members can help build houses for those in need. 
"The 5K was awesome," said Patrick Cahill, junior. "I can't wait to do it again next year."
Planning for the 5K began in March of last year, with club members calling other communities to help with the 5K in different aspects. 
"It went great," said Kelly Owens, social studies teacher and club sponsor of Habitat for Humanity. "We exceeded our fundraising goals with over $25,000 in total raised."
The 5K wasn't just open to students and staff, but the club also advertised to the community with the help of local businesses such as the Hinsdale Bank.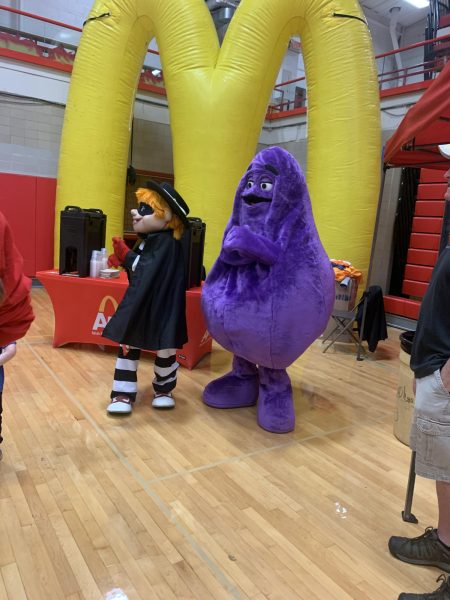 The club is partnering with the Hanson Center for their next event.
To learn more about Habitat for Humanity, click here.