Hispanic Heritage Month takes place from Sept. 15-Oct. 15. During this month, the Hispanic Student Association (HSA) helps Central celebrate Hispanic culture and heritage.
The HSA plans various activities throughout the month and helps honor Hispanic countries.
"We came up with a lot of ideas that we'll carry out throughout the year, past the conclusion of Hispanic Heritage Month," said Gabriela Veliz, senior and co-president of HSA. "We're super excited about the direction we're taking this year."
On Thursday, Sept. 28, the club sponsored a taco truck from Rollin' Tamales Y Mas that was available during all lunch periods, showcasing various Hispanic foods such as tacos, tamales, and nachos.
Story continues below advertisement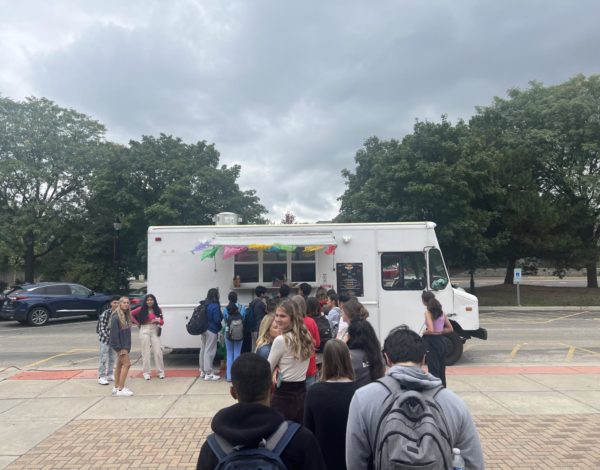 "The club members have been enjoying the music and the activities we do at the club meetings," said Aisha Gazi, senior and co-president of HSA. "The taco truck was a recent hit." 
The HSA is an organization where students can come together to portray their background and represent their heritage through different activities and events.
"There's a lot of different countries represented in the club and it's incredible to be able to celebrate ourselves and each other," Veliz said.
Last year, the members in the HSA contributed to create a mural in the world language hallway, portraying various Hispanic countries. The club is creating another mural this month, similarly representing different Hispanic countries.
"The members of the club are very excited to plan and…showcase their beautiful heritage," said Bianca Holland, world language teacher and HSA's sponsor.
The HSA meets every week on Wednesday mornings to discuss what activities could be included throughout the month.
"We plan to play fun games and trivia about Hispanic cultures and countries," Gazi said. "[We will] also work on crafts, such as paper flowers to decorate the school, and future socials that we hope to host in the future."
To find out more information about the HSA, click here.