As the fall season is kicking off, there are many fun, local activities to experience and explore with your friends and family that are starting up. Whether that's going pumpkin picking or getting scared for Halloween, there is something for everyone.
Haunted houses are some of the most popular activities for teens and kids alike. Kathy Shielder, a local Clarendon Hills mom of three, recommended Bankston farm, located in Homer Glen. Along with its haunted house, the farm has many other fun activities like pig races, a large pumpkin patch and a zoo. 
"We go almost every year to Bankston farm, which is just south of Clarendon Hills," Shielder said. "They have all types of activities."
There are things for younger kids and older ones, so the whole family will have a great experience. The haunted house at Bankston Farm takes you through a haunted barn that is completely animated with something scary around every corner.
Story continues below advertisement
"They have a general store where you can get jams, popcorn, more pumpkins, all kinds of things…that you know that they grow all year round," Shielder said. "Then, they sell it usually in the fall."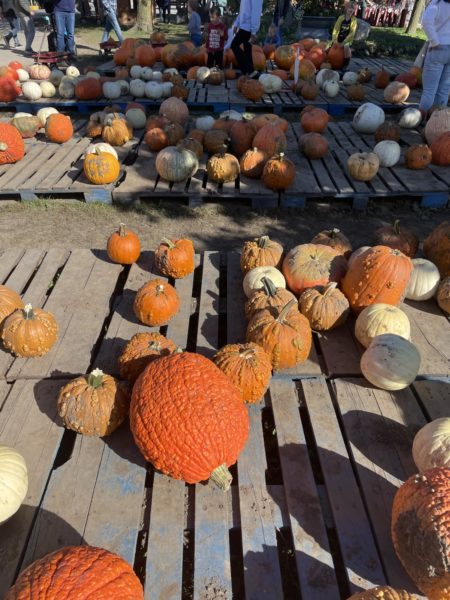 Another haunted activity that many people seem to enjoy is Six Flags' Fright Fest, an event that takes place every November. It features actors that scare you while you are walking through the park, scary haunted houses and roller coasters in the dark, all at night.
During the daytime, Six Flags has tons of fall decoration throughout the park and concession stands with fall treats.
Paula Juzenas, a student at Hinsdale Central, suggested Disturbia, a haunted house that features an interactive line with people scaring you and a band playing while waiting for all the fun to begin.
"They make it very interactive even while you're waiting in line," Juzenas said. "There are a ton of characters coming around and trying to scare you, [and] they have crazy, very loud music playing."
Disturbia's haunted house is located in Downers Grove and is open all the way through Nov. 4 with a concession stand.
"I think haunted houses are fun," said Regan Scott, another student at Central. "I would go in a heartbeat if someone was like, 'Hey, do you want to try one.'"
As the fall season is getting everyone excited, make sure to check out some of these fun, fall festivities with your friends and family.