On Saturday, Oct. 21, Hinsdale Central hosted the Red Devil Challenge, a chess tournament consisting of 26 teams from across the state.
The Devils placed ninth, with two points overall out of a possible four points. Walter Payton College Prep won the tournament, scoring four out of four possible points and winning all eight rounds and the tournament for the second year in a row.
"We had 25 other schools that came here to compete so there were over 300 students that were here from 7:30 in the morning until 6:00 at night playing chess," said Dylan Canavan, head coach. "I think that the fact that we can do that is a huge victory no matter what happens."
This is the fifth year that Hinsdale Central has hosted this tournament, the Devils' highest finish being back in 2018 when they won. 
Story continues below advertisement
"It was a good tournament, very long. We played some tough teams and we did good but we can do better in the future," said Marwan Hamoui, senior captain. 
Hamoui was on board number two where he placed second overall, the only member from the team to go undefeated. He won three points for the Devils in the end.
On board number one, typically the most competitive of the eight boards, was Rebecca Cortez, junior. Cortez took 14th on her board after winning two rounds and scoring two points for the Devils. 
With Hamoui on board number two, that left Nikolas Theotikos, senior, on board number three where he placed fifth. Theotikos won three games and scored three points, helping the Devils in their charge to the top. 
Boards number four, five and six were occupied by Akshay Naik, junior, Sebastian Aziz, senior, and Ishaan Tanneeru, freshman, respectively. Naik scored 1.5 points and placed 17th, Aziz scored 0.5 points and placed 22nd and Tanneeru also scored 1.5 points and also placed 17th.

On board seven was Sohan Chamarthi, freshman, who scored 2.5 points. He placed ninth on the board and helped to boost the Devils up.
Chamarthi was accompanied by Atharva Naik, freshman, on board eight. Atharva scored 2.0 points and also placed 9th. 
"Across the board we could have done a little bit better but as a team it is a good starting point," said Willem Marginean, senior, who did not compete. 
Marginean is a member of the "open team" or the "I/T" team, which placed fourth in the tournament this weekend.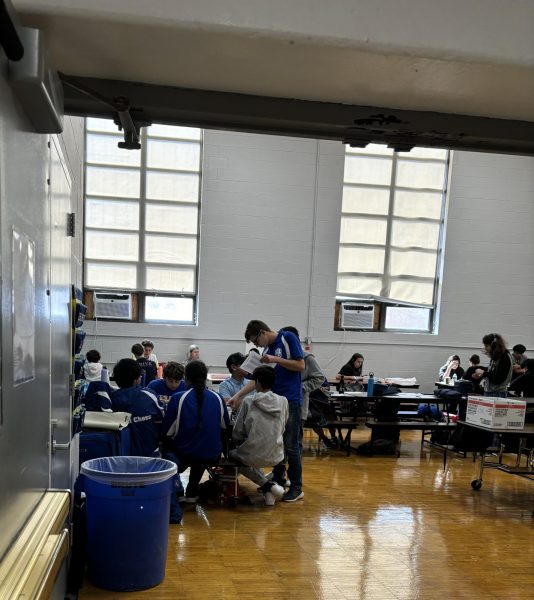 As for the rest of the season, Canavan is said he is looking forward to conference meets and having an experienced team.
"We have five or six returning seniors so that's awesome, tons of experience," said Canavan. "Experience is a big deal on the chessboard, especially because there's a lot of brilliant chess players in the state."
The Devils have their next tournament on Saturday, Nov. 4. Their state series begins at the end of January with their state completion being Feb. 9-10.