The lunch DJ blues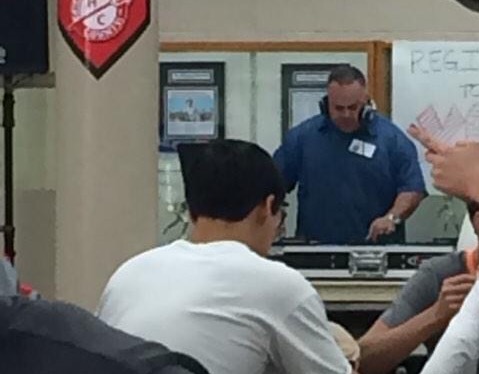 With homecoming week comes the excitement of pep rallies, dress days, and, of course, the dance itself. But there is always one dreaded day of the week for me and most students…the lunch DJ.
Okay, so I get the reason that we have a DJ at lunch during homecoming. There's good thought behind it, it's intended to be a resource so you can hear a sample of the music that will be played at homecoming and so you can make some song suggestions.
There's just two tiny problems with that plan. One, we all know what music will be played at homecoming: the cupid shuffle/cha cha slide, the whip song, and a compilation of random R&B and EDM songs. Two, they NEVER take suggestions. In fact, it's rare to hear a song that I actually want to dance to at homecoming.
And, boy, did the lunch DJ confuse the freshmen.
One freshman, Eric Miscimarra, was taken aback by the loud music played in the cafeteria.
"I was up until one in the morning studying for four tests and now we come to lunch where we expect to be relaxed, but instead I get a headache [from the music]," Miscimarra said.
For the upperclassmen, the lunch DJ is almost infamous for the strange concept and disruption of lunchtime. Magdalene Halikias, junior, has become very familiar with the lunch DJ in her past three years at Hinsdale Central.
"This is one of the worst days of the year; the music is terrible," Halikias said.
But if you want to show off your moves on the cafeteria dance floor, you can win yourself a free ticket to homecoming. So, if you're down to set aside the PB&J and shake your tailfeather, you could save yourself $15!
The lunch DJ is a strange concept and is even disruptive to some students' lunch proceedings, but it can still be a great resource to some and a great way to save some dough on homecoming tickets.
Leave a Comment
About the Contributor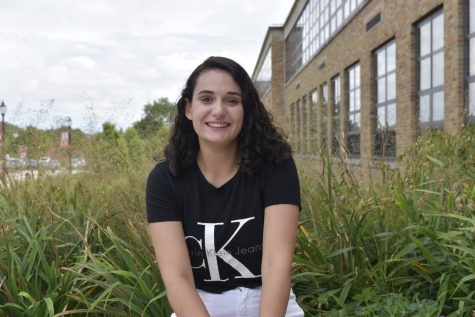 Libby McCarthy, Editor-in-Chief
Senior, Libby McCarthy is quite possibly the most awkward person on the planet and is almost never serious. She can frequently be found making references...