The importance of school safety nationwide
In light of the tragedy that took place at Umpqua Community College in Oregon on Friday, October 2nd, many around the country are worried about the safety in schools in their own community.
Sadly, school shootings are a familiar tragedy experienced in America and many schools across the nation have taken extra precautions in order to prevent similar tragedies in their communities.
Safety is of utmost importance in any school because when the school is not safe, the lives of the students and faculty are in jeopardy. And I think that new safety implementations are a really good precaution that many schools are taking because school can never be too safe.
Imaan Qadir, junior, thinks that school safety is an extremely important issue and should be stressed across the nation.
"With all these unexpected events, we need to make sure that we prevent this from happening to us," Qadir said. "We have to be prepared and understand the importance of an [anti-violence] policy."
After the several recent tragedies, many are especially on edge as to whether their community's schools are safe environments to work in, go to school in, or send their kids to school in. I agree with that feeling; it's sickening how such events can make people nervous about safety in their own school environment.
Schools continuing to strengthen schoolwide safety is essential to the wellbeing of the community. Awareness about safety is crucial, and what to do in a dangerous situation needs to remain pertinent.
Leave a Comment
About the Contributor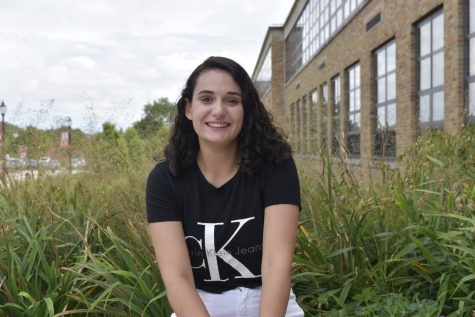 Libby McCarthy, Editor-in-Chief
Senior, Libby McCarthy is quite possibly the most awkward person on the planet and is almost never serious. She can frequently be found making references...