Trump takes Saturday Night Live
Current GOP presidential candidate, Donald Trump raised some eyebrows when he announced that he will be hosting Saturday Night Live on Saturday, Nov. 7 at 10:30 p.m. Central Time on NBC. Trump's time on the late night comedy show is nearing and naturally some have opinions about him hosting.
This will be the first time Trump will take the SNL stage since 2004. Undoubtedly, those against the Trump campaign think that the candidate's hosting gig is promoting his several views on topics like immigration, equal pay, etc.
But honestly, I really doubt that SNL, a very liberal show, is going to let him use the night as a platform to broadcast his political views and campaign (at least for the most part). Yes, giving him the opportunity to host is elevating his presence in the media, but when it boils down to it, the show is meant to entertain people and it will do just that.
And are most people still going to tune in? Of course. I mean, it's Donald Trump–something ridiculous is just waiting to happen. So many people have opinions on Trump, so whether you love him or hate him, you're somehow going to find yourself watching him on SNL. Whether you watch it on Saturday night or you watch a clip on Twitter of his monologue, something will happen that will catch America's attention.
Haley Anderson, junior, will definitely be tuning in to the show this Saturday night.
"He often makes comments that are outlandish. I think it was a weird choice, but it will bring in lots of ratings for the show," Anderson said.
Obviously Trump isn't going to be like Tina Fey, Louis C.K., or Justin Timberlake when it comes to hosting the famed comedy show, but he'll definitely draw an audience. The musician Sia will be the guest performer for the night. 
Leave a Comment
About the Contributor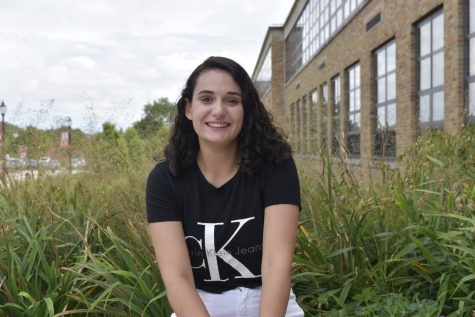 Libby McCarthy, Editor-in-Chief
Senior, Libby McCarthy is quite possibly the most awkward person on the planet and is almost never serious. She can frequently be found making references...