Crisis at University of Missouri
In the past week, the University of Missouri has been experiencing a crisis that stemmed from racism on the campus.
Students at Mizzou have been engaged in several protests against the racism towards students. Student body president Jonathan Butler began a hunger strike on Nov. 2 as a response to racial slurs yelled at him and a swastika drawn in a dorm.
There have been rallies on campus and last week the football team refused to step on the field to protest the school's president, Tim Wolfe, who, along with the chancellor of the school, has since stepped down.
Current Mizzou student, Jeffrey Larson, experienced the joyous rallies after Wolfe resigned.
"I went to a lot of the media and interviews and the next step meetings that day and it was awesome to see," Larson said. "There were probably 4,000 people in the quad when I was there for an hour."
Later in the week, however, black students on the campus were threatened via Yik Yak, leading to many students fearing for their safety on campus and professors cancelling classes.
"I can't believe that the more complex the situation, the more simplistic my feelings are. I want to go home and feel safe," Larson said after threats to campus safety were made.
Many seniors at Hinsdale Central are strongly considering Mizzou as their school for next year. One senior, Maddie Manske, was visiting Mizzou while protests at the school ensued.
"I went there because it was on the list of colleges I want to go to. While I was there, there were a lot of protests in the school, but nothing was violent," Manske said. "It made me think about if I want to go to this school with everything happening."
Students should never have to worry about their safety at their own school. In 2015, you'd think racism would be an issue of the past, but, disgustingly enough, it's still a very real problem.
Leave a Comment
About the Contributor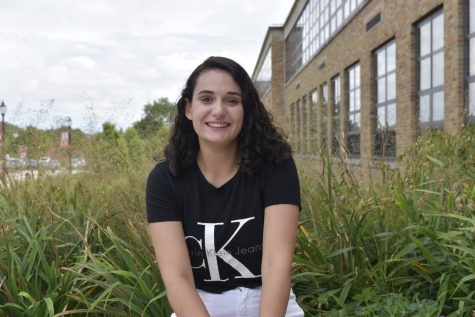 Libby McCarthy, Editor-in-Chief
Senior, Libby McCarthy is quite possibly the most awkward person on the planet and is almost never serious. She can frequently be found making references...