We do more than cheer
"I mean you guys cheer at our games," this is what Varsity football player, Kareem Muhammad, replies when asked what he thinks cheerleaders do. Nearly every football player thinks us cheerleaders do nothing, and so does most of the school.
When I asked a classroom of 24 people if they thought cheerleading was hard, not one person raised a hand. This is what spiked my interest on this subject. As a cheerleader myself, I am refuting the fact that mostly everyone thinks cheerleaders do nothing, but in reality we practice just as hard as any other sport. We go through insane coaching from our coaches, and even if we fall and hit the ground from a stunt, we are forced to get back up and continue running the routine. No one really knows what we have to go through just to end up doing a three minute routine in front of the whole school at a pep assembly.
So, what do cheerleaders do at practice? Most people at Central think we stand around and twirl our hair and practice clapping our hands, but if they had to endure a single practice they might go home crying from the brutal two hours we go through every day after school. Now do not get me wrong, cheer is my favorite thing to do, but the practices get intense.
A typical practice after school goes like this: I walk into the crowded field house, different sports everywhere doing their own thing. Cheerleaders are on the mats in the way back so I head over there smelling the different scents of hard work and sweat around me. My friend goes up to the wall with me and stretches my leg behind my head until I feel as if I pulled something. Based on how my coach is looking at us that day, I can tell if it is going to be a hard practice. Right after stretching is done, we do jumps. After the tenth jump in a row I get lazy, but my coach notices.  So, in front of everyone I am singled out to re-do my jump. My coach does this so that the younger girls will take practice seriously.
Stunting is next and it includes me being lifted in the air and having to do unimaginable twists and flips, and be able to maintain balance and obscene flexibility while trying not to be scared of not getting caught and falling on my head. "Shoot" I think to myself, because I know my stunt was a millisecond off from the other groups. My coach yells out again, "OJ's stunt group, do it again!" I feel bad for the people lifting me as their arms are already bruising. We do this four more times until we finally get the timing right, then we are given a 30 second water break. Keep in mind, this is only the first half hour of practice; we still have a whole hour and a half ahead of us.
Cheerleading is a controversial subject on the question if it is a sport or not. Obviously, cheerleaders are going to say that it is a sport, but mostly everyone else usually disagrees. As a cheerleader, I know what I have to go through, and I can not pretend I know what the soccer players, or any other sport does, so they should not feel as if they know what us cheerleaders go through. I mean, we actually stay the whole game of football games even if the weather is below freezing and it starts to pour, while the fans all usually leave after halftime or when they get bored.
So, as you can see there are many opinions about us cheerleaders. But, there are those occasional grateful recognition we receive. Austin Schwartz, an outstanding Varsity player on D-line sent a message to the cheerleaders after the season saying "Thank you for all your guys' supports, it meant a lot for you all to cheer for us." In conclusion, there is no unbiased answer on if cheerleaders actually do stuff or not because people need to actually experience it before they start making assumptions.
To expose cheer in the end, is to point out how much we actually do. With all of this, we also get comments every day from our peers saying either we are great, or we are completely useless. In the end, it does not matter what people think about us, because we love what we do, and we will keep cheering on because this is what we signed up for. We will continue defending that cheer is a sport; although it is not officially defined as a sport by the NCAA or high school associations, it obviously should be for many different reasons.
I just hope people start to realize that we should not judge a book by its cover. No one should judge cheerleading before they actually see it or even experience it for themselves. It is completely hypocritical for a person to say we do not do anything, when they probably could not even do a roundoff back handspring back flip without falling on their face, or chucking a human being in the air and successfully catching them as well.
So yes, I along with my whole cheer squad, will continue in defending our name because we believe in what we do and we are proud of what we do. We are cheerleaders: we run, we train, we stretch, we tumble, and instead of lifting weights we lift each other, and we do a lot more than just cheer.
Leave a Comment
About the Contributor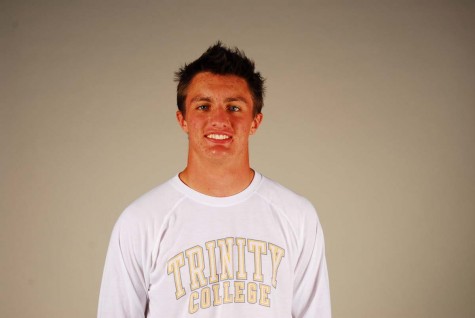 Alex Herbst, Photographer
Senior Alex Herbst is a photographer for Devils' Advo.  He enjoys spending time with his friends, watching movies, and spending time outside.  Alex is...