Should cheerleaders cheer at all sports?
Cheerleaders performing at basketball and football games has been a tradition at Central and other schools for longer than most of us can remember. But the last time anyone saw a cheerleader at a girls sports event was most likely never. Why is that? Perhaps it's just because the school doesn't hype girls sports events up enough, or perhaps because cheerleaders just can't physically perform at multiple places at one time. Whatever the reason is, there's no doubt that cheerleaders could support girls sports and that players and fans would love it. 
As of right now, cheerleaders perform at both home and away boys football and basketball games. They go to almost every game, excluding tournaments for basketball, but possibly the cheerleaders could stop traveling to games, and then support both boys and girls basketball games at home.
"[The cheerleaders] went to a girls basketball game last week," said Nicole Naccarato, senior cheerleader. "And it was a fun experience for our team."
Cheerleaders enjoyed supporting the girls team, but they were just in the stands for this game, not actually performing on the baseline or at halftime. The team noticed that not many people attended the girls game, and Naccarato added that perhaps if they performed, it could bring a larger fan base.
"If we performed, we could make girls basketball games a more exciting atmosphere, and more people would attend," Naccarato said.
If cheerleaders began to attend solely home games for both boys and girls, then perhaps the student body would show out more to both events.
Another radical idea is that perhaps the cheerleading team could begin to support spring sports as well, like girls soccer, boys/girls lacrosse, softball and baseball. All five sports would be far too difficult for the girls to perform at every game, however they could either choose two or three sports or just perform at a few select games for each sport. A collaboration between the cheerleaders and Red Devil Nation could allow for a large turnout at a few games for these sports, and lead to more school spirit and support.
Although one cheerleading team obviously cannot support every team at our school, they could definitely support a few more teams at our school. This would have a positive effect on our school by spreading our school spirit past just boys football and basketball. Hopefully this change can someday be implemented into our school's system, and then all teams will be equally represented.
View Comments (1)
About the Contributor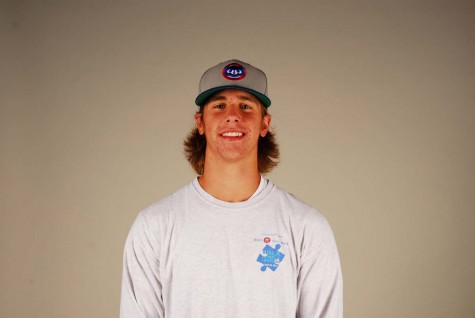 Zak Marinko, Writer
Senior Zak Marinko just joined Advocate this year and knew he wanted to write. Zak keeps himself busy by playing sports year round himself and even ponders...