Who should replace Justice Scalia?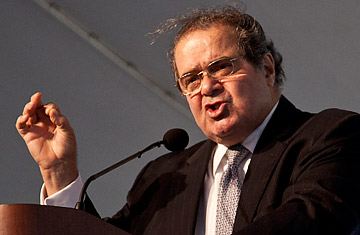 It feels like yesterday when president Obama was elected to his second term and students throughout the hall could be heard clamoring, either predicting the downfall of America and an economic disaster or celebrating an end of Bush's presidency.
Four years later and we are once again ready to elect a new president. Students seem divided on who they want to win this year's election, many supporting Trump and others "burning" for Bernie.
What makes this election so significant compared to others is that the next president will most likely be the one to appoint the next Supreme Justice to fill in for Justice Antonin Scalia after his death on February 13, 2016. With this said, I urge people to see how the general election unfolds before this new justice is appointed; therefore, the next president should nominate the new justice.
It is the president's role and constitutional obligation to appoint judges to the Supreme Court, raising controversy of who should appoint the next Supreme Justice: Obama or the next president. Although President Obama has every right to appoint the next judge, the Republican Majority leader, Mitch McConnell, says that the Senate will not consider any nominee appointed by President Obama. It is the Senate after all who gets to decide whether or not a nominee will actually serve for the Supreme Justice.
Scalia's absence leaves the court to an even eight judges, who will most likely vote 4-4 on many potential cases to be heard for the 2016 term, which begins in October. This leaves many scared that there will not be a ninth justice for the next term, which is crucial to the productivity of the court.
Justice Antonin Scalia was extremely conservative, and known for traditional and often times controversial views on both political and social issues, including gay rights, affirmative action and gender equality.
President Obama has already nominated Justices Sonia Sotomayor and Elena Kagan, both of which are known to have liberal views on social and political issues. To replace Antonin Scalia with yet another liberal judge would lead to a misrepresentation of the American public and an unbalanced judicial system. If President Obama does have his say and is able to successfully appoint another Democratic Justice into the Supreme Court, both the executive and judicial branches of the United States will be controlled by the Democratic party.
Leave a Comment
About the Contributor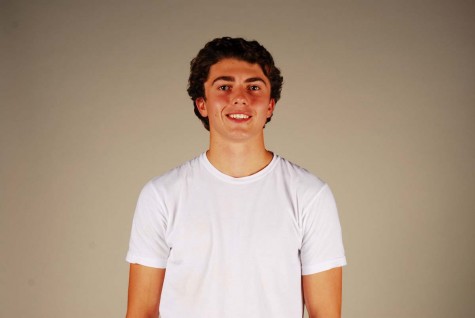 Andrew Bitautas, Writer
Andrew is an outdoors enthusiast and self-taught drummer. He picked up some sticks in first grade and hasn't stopped jamming, playing for the Shoobies,...