Things I will miss when I leave Central
We've finally made it here. It's one week till graduation. This is the culminating moment of our four year experience in high school and we have a lot to look forward to. But before we get ahead of ourselves, it's time to look back and talk about the things that we'll miss the most when we leave high school.
Pets. For any senior going on to college, leaving your pets behind is probably the saddest thing ever. I have two cats; Nicky and Gucci Mane. Nicky is MY cat; she sleeps in my bed, she snuggles with me and she comforts me when I'm not feeling good. Leaving my almost thirteen year old cat is going to be ridiculously painful, and that's what I'll miss the absolute most.
Food. We've all heard the horror stories of college dorm food: ramen and pop tarts. Although we'll have lots of options of food at the schools cafeteria's and surrounding stores, there's some restaurants that we wish we could take with us. For me that restaurant is Los Burritos Tapatios. Los, as customers lovingly refer to it, is the greatest Mexican place you'll ever go to and conveniently a couple streets down from my house. I've ended plenty of nights at 1:30 a.m. at Los with some steak tacos, their famous chips and salsa and some friends, and gotten on a first name basis with some cashiers. Luckily I am going to school at Lake Forest College, only an hour away, and will be coming back often for Los runs.
Family. As annoying as we all believe our families to be, it's definitely going to be weird dealing with my first flu without my mom getting me medicine and making me tea. Also, who is going to drag me out of bed when my four alarm clocks have failed to arouse me from my hibernation? On a serious note, we're all going to get a little homesick for our family, but breaks always come around when you need them most.
Last but not least, I'm going to miss Devils Advocate Online. Although I have spent many moments wondering how my classmates have that much useless stuff to talk about, and if their noise will ever stop, I've also come to see them as a strange bunch of Central family. As we seniors move onto the next step in our lives we were given the best farewell by our junior counterparts with a surprise party, gifts and senior superlatives.
As I think about all the things I will miss when I go off to college, I also must remind myself and all of us seniors that there are many more things that we will come to love at our new homes. Although the tacos may not be as delicious, and the classmates may not be as weird, I know I'll find plenty to love at Lake Forest College.
Leave a Comment
About the Contributors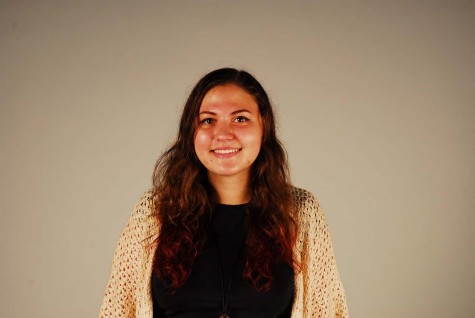 Sofia Lyazkowska, Writer
Sofia Lyazkowska (Sofia Ly), whose last name no one can pronounce, is an avid music fan, passionate about a majority of genres (except country). She is...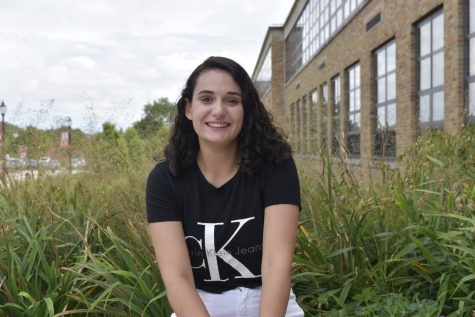 Libby McCarthy, Editor-in-Chief
Senior, Libby McCarthy is quite possibly the most awkward person on the planet and is almost never serious. She can frequently be found making references...