Playing dress up
Senior year, a pivotal moment in a teenager's life, is stacked with hard decisions, beautiful memories, and dress days. As the beginning of the year finally kicks off, so do the weekly senior dress days. It began with togas, but doesn't end there. From now until Homecoming Weekend on Oct. 1, expect to find dressed up seniors roaming the halls every Friday. 
"I'm very pumped," said Miranda Mocklow, senior. "It's something that you look up to as an underclassman, and when you finally get the chance to do it, it's very exciting."
Yet, many seniors in the past haven't felt this enthusiasm towards dressing up. As I roam the halls in my own dressed up gear, I never fail to notice peers who refuse to participate. It leads me to wonder about the importance of dressing up senior year?
"It's a group activity for all the seniors," said Van Ian Pham, senior. "We get to celebrate our earned 'seniorship'."
It's more than just "dressing up". It's making memories, experiencing the present, embracing our childhood, possibly for the last time.
The Class of 2017 is attempting to boost dress day participation, alongside the Student Council Executive Board's efforts at increasing school spirit.
"Chaz and I are planning to make relevant themes for [the dress days] that are concentrated around humor," said William DeAngelis, senior. "[Seniors] went all out for toga day and we only expect to get bigger."
So seniors, make the most of your dress days. Participate in something that unites us as a class, and that embraces our final year at Central. Stay tuned for weekly updates on dress day themes.
View Comments(1)
About the Writer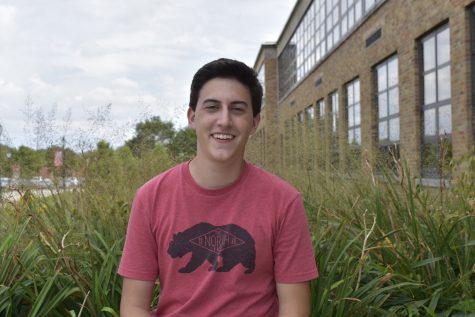 Zeljko Kospic, Writer
Zeljko Kospic, senior writer for Devils' Advocate, loves to write, socialize, and eat. He is a self-taught guitarist, with a passion for all music genres....