A pledge to patriotism
In a preseason game against the Green Bay Packers on Aug. 26, San Francisco 49ers' quarterback Colin Kaepernick refused to stand for the U.S. national anthem. He joined other national athletes in the NFL, NBA, and WNBA in a movement against prevailing civil, social, and racial injustices plaguing the United States. Although being peaceful, Kaepernick has insulted many in the armed forces and police officers through his protests, and it puts into question the importance of protesting over patriotism. These protests have influenced a large wave of attention on loads of issues in our country, but it also brings to light the power athletes, celebrities, and regular people have concerning our patriotism. 
On a smaller scale, Central students begin each day with the Pledge of Allegiance. Though the pledge is optional, many of our peers tend to participate. Those who do participate do it with slouched backs, mumbles, restlessness, and often, silence.
"I stand for the pledge," said Michalea Halikias, sophomore. "I do it because we've been doing it for a long time, so it's just become routine."
This situation brings up an interesting point. Should we be protesting social issues by exempting from participation in patriotic traditions like rising for the pledge and national anthem? Or is that the only powerful form of sending a message?
"I am not going to stand up to show pride in a flag for a country that oppresses black people and people of color," Kaepernick said in a postgame interview. "To me, this is bigger than football and it would be selfish on my part to look the other way."
With athletes like Kaepernick, these protests are put on a national platform, where it may easily offend someone. Recent issues concerning disrespect for our troops and veterans have forced Kaepernick to assume a kneeling rather than sitting position at games.
"Players are encouraged but not required to stand for the national anthem," said the NFL in a press statement concerning the issue.
Alongside his refusal to stand, Kaepernick has also been known for wearing clothing that strongly displays his views. During practice on Aug. 10, Kaepernick wore socks depicting police officers as pigs.
This form of protest has been linked to his support for the Black Lives Matter movement revolving around social media, which brings to light police violence against minorities. Protests like these take a stronger stand around the public sphere.
"Kaepernick's protest doesn't seem nearly as bad as other violent ones we see on the news," Halikias said. "But, I think he should still respect the people that give their lives for our country."
So, as Kaepernick takes his stand, we ask of a few simple guidelines: You may choose to peacefully protest, it's a given privilege established in the Bill of Rights. But you must also remember to respect others, such as our veterans and troops who have sacrificed a great deal for our freedom. Be revolutionary, but also, be respectful.
Leave a Comment
About the Contributors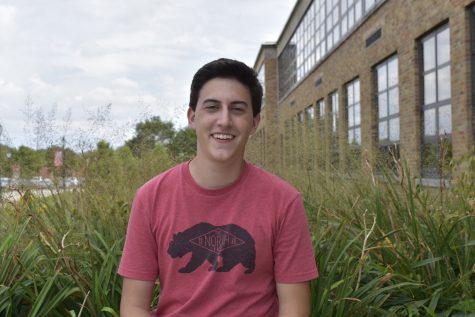 Zeljko Kospic, Writer
Zeljko Kospic, senior writer for Devils' Advocate, loves to write, socialize, and eat. He is a self-taught guitarist, with a passion for all music genres....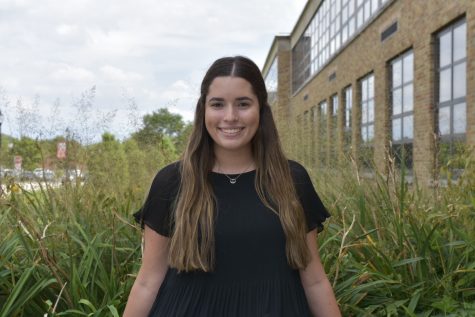 Magdalene Halikias, Photographer
Magdalene Halikias is a current senior and first year photographer "Devils' Advocate." Being an aficionado of music from all decades and all genres...