Apple's latest: underwhelming updates
Apple recently introduced the newest additions into their iPhone collection. The iPhone 7 and iPhone 7 Plus made their debut on Sept. 7. With much anticipation, and with a new iOS 10 update, many people are expressing mixed feelings with the new phones.
"I'm really excited about the better camera, and the two new colors introduced," said senior Teodora Cirovic, who is one of many that keeps up to date with all of the latest iPhone news.
Alongside the improved camera and the new black and jet black finishes, Apple has replaced the headphone jack with additional speakers. This will require Apple users to convert to wireless headphones, or buy an extension to the lightning port.
"The change is minimal but the improvements make a difference in everyday life," said Brandon Counts, senior. "The upgraded cameras and battery are definitely a plus." Counts is experienced in the world of Apple, through his business, Mac Magician, where he repairs shattered iPhone screens.
Some say they like these minimal software changes, but others find them a nuisance. It seems that Apple has lost their sense of originality, and is lacking in developing "new" products. They depend on fixing things that really don't need to be fixed, like the headphones for example. In order to both charge your phone, and listen to music on it through your headphones, you'll need to purchase Lightning AV Adaptor, which can cost up to $50.
Not only has Apple introduced the new iPhones, they've also introduced iOS 10, a new software for all existing phones. Many students have already updated their phones by going through their software updates in settings.
"I like the new way that texting is formatted," said Peter Cychowski, junior. "It's a lot more interactive."
The texting has been modeled after other texting applications, like Facebook Messenger, where people can send interactive emojis, gifs, and hand drawn images.
The latest in the Apple lineup proved to be quite underwhelming. If anything, just short of their original greatness. But Apple users, fear not. Next year is the iPhone's tenth anniversary, and something fantastic is sure to be in store.
Leave a Comment
About the Contributor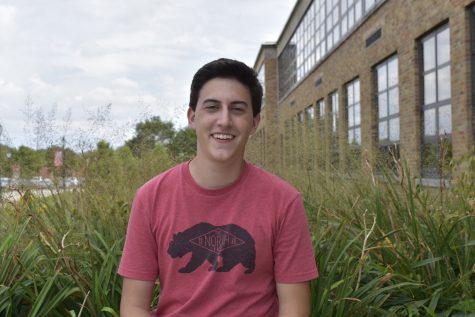 Zeljko Kospic, Writer
Zeljko Kospic, senior writer for Devils' Advocate, loves to write, socialize, and eat. He is a self-taught guitarist, with a passion for all music genres....