Prama is real
As an underclassmen you always hear the term being tossed around, but you don't know the true meaning of prama until you hear that table assignments are due in two weeks and you haven't even considered groups yet.
"Prama": Drama, usually pointless, created by prom.
From dates, to outfits, to groups, to tables, to lake houses–Prom is a catalyst for stress and drama to be created. And when murmurs about prom tables being due began, the prama was unleashed.
"It's a domino effect. Once one person says something about it, everyone else starts talking about it and it just ends in everyone getting stressed," said Erin Otto, senior.
According to stereotypes, second semester seniors are supposedly stress free and have more free time to relax, but thanks to prama this couldn't be further from the truth.
"Finding a dress has been the most stressful part of prom for me because I can't find one that I really like and I'm running out of time," said Grace Hennessy, senior.
Although it's easy to get caught up in the prama that is surrounding almost all seniors, remember that the point of prom is to have a fun night with the graduating class.
"I feel like prom should be a fun night so it's pointless to stress over something that is meant to be fun," said Colton Giammanco, senior.
Just remember seniors: there are much more important things to stress about, like college decisions and the rising tuition fees.
Gentle reminder to seniors planning on attending Prom: Prom tickets will be on sale April 6-7 at lunch. You need to have your group's forms and money when turning in tables. For more information look on the prom website.
Leave a Comment
About the Contributor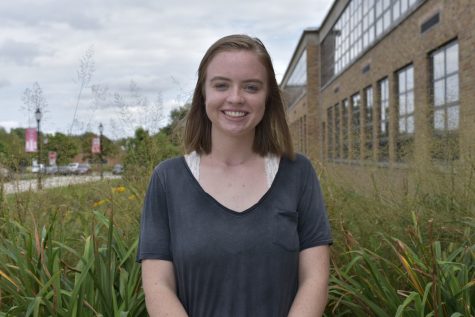 Emily Tomkinson, Managing Editor
When she's not running after Mr. Jensen in the science hall, Emily Tomkinson, senior, can be found shopping, watching clueless, or aspiring to be Gigi...