Trump's DACA decision was insensitive
On Sept. 5, President Donald Trump's administration announced that Deferred Action for Childhood Arrivals (DACA) will expire on March 5, 2018. It has caused a huge outrage among many in the U.S.
To understand this action, we must first understand what DACA was and what it did for American immigrants. DACA allowed people who were illegally brought to the U.S. before their 16th birthday, often called Dreamers, to have deferred action. Deferred action delays the removal of the immigrant for a judge-decided amount of time. Along with deferred action, DACA allows the Dreamer to work and get an education in the U.S. DACA does not grant a legal status.
If Trump were to end DACA, more time should have been allotted to gain a legal status. Current Dreamers have been left in a certain limbo without knowing what may come next for them and their families, and they're already being affected.
Dreamer Tony Solis, 20, was studying in Paris through his university, but he was forced to come home only weeks into his study abroad program. If he hadn't, Solis may have not been able to get back into the U.S.
This repeal is completely unfair to Dreamers currently protected by DACA. While they will not be prioritized by the Department of Homeland Security deportation, they will likely lose their jobs, drivers' licenses, and have useless education degrees as they can no longer get a job.
The idea behind DACA was that the child did not have the choice to move to the U.S. illegally; they were taken here by their parents. It gave them time to gain legal status on their own. Although many people only associate this with immigrants from Central and South America, it applies beyond that.
David Dobrik, a YouTube comedy vlogger whose content is popular amongst high school students, is a Slovakian immigrant in the U.S. under DACA. Dobrik, 21, faces deportation even though his parents took him to the U.S. when he was just a baby. He didn't even know he wasn't a citizen until he was 16. Dobrik, like many others, has his entire life in the U.S. It isn't fair to rip Dreamers from their established lives, only to send them somewhere they know nothing about.
"There is no home for us to go back to," Dobrik said in an episode of his podcast Views. "This is our home."
To become a part of DACA, there was an extensive application process that required multiple proofs of age, time of immigration, and continuous residency. Along with that, an applicant could not have a strong criminal record.
As of Sept. 5, no more applications for DACA will be accepted by the Department of Homeland Security, and Oct. 5 marks the day where no more applications can be renewed.
Trump intends for Congress to create a new plan to replace DACA to protect Dreamers. He tweeted an acknowledgement to this on Sept. 5.
Congress, get ready to do your job – DACA!

— Donald J. Trump (@realDonaldTrump) September 5, 2017
A plan will be hard to form, as it will need to please the Republicans, who comprise the majority of Congress and have mixed views on the matter. The DREAM Act, a failed act from the Obama-era which directly helps Dreamers gain citizenship, may be re-proposed. However, it will have major difficulty being passed by the Republican majority.
Until a plan is created, Dreamers are left waiting. They do not have enough time to gain citizenship.
Leave a Comment
About the Writer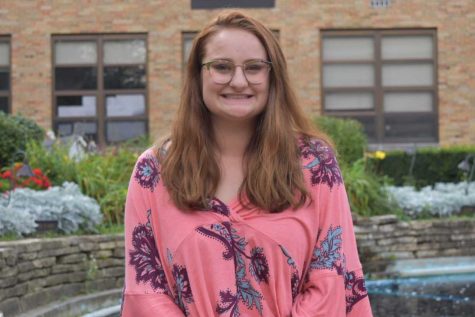 Lauren Wols, Writer
Lauren Wols is a junior who probably has a friend crush on you. If she's not writing for Devils' Advocate, she may be choreographing or doing other...