AP Tests: Should you take them?
As May looms closer, so do the dreaded AP exams. Registration for the exams opened on Friday, Feb. 16, and the deadline for normal registration is Thursday, March 8. During this short time, many of us face the decision of whether or not to sign up for some of our tests.
For many students, the question of whether to take their AP exams depends on how they believe they will perform on them. It's not just about taking the test; if the student is to pay $100 and study for a long and most probably difficult exam, it's understandable for them to want to make sure its worth it before committing to it.
However, in my opinion, students should sign up for their AP exams regardless of whether or not they think they will perform badly or believe they are not prepared for it. If we are taking a class that is specifically designed to get us ready for this test, what is the point of not taking it? For students who don't take an AP class but still have the option of taking the AP test, like freshmen in World History Honors, not taking the AP exam is a totally understandable option. But students who took a class specifically labeled as an "AP" should feel at least somewhat prepared to test.
"I would take all my AP exams, especially junior year, because what's the point of taking an AP class if I am not going to take the test that I have been learning about and prepping for the entire year," said Ameera Ilyass, junior. "If nothing else, at least being in the class for two semesters will make sure that I can score well enough on these tests."
Let's face it: there are a lot of students who are scared of getting 3s and 2s on their exams. That is an understandable fear but still should not be one that makes people too scared to take the test. First of all, 3s are often accepted by many colleges for credit so receiving that or anything higher is something to be extremely proud of. Second, the chance of getting a 2 or lower is very small for a majority of our school as compared to the national level, so that should give you some reassurance on the preparation you have for your exams.
"If a student came up to me and asked if they should take the AP exam, no matter what their projected score is, I would say yes," said Mr. McClain, AP Physics I teacher. "Our school's average for 5s on this test is 14 percent compared to the national average of 5 percent, and 75 percent of our students get at least a 3. I believe our course prepares students well for the exam. There is always a chance to score higher than predicted, and you can get very helpful benefits in college with a good score."
For sophomores, juniors, and potentially freshmen, even if a college you're looking into won't accept your score for credit, having the score on your transcript can help you stand out from other applicants. For many seniors, however, by the time AP exams come around, they have figured out what college they are going to, so their choice to opt out of exams that their college won't give credit for is completely reasonable.
To some, there is also the aspect of too many tests. Many students start the year taking sometimes up to six AP courses, and when it comes time to take all the tests they are extremely overwhelmed. Taking six AP tests in the course of two weeks would be stressful and expensive for anybody and may lead to a lack of preparation for their exams. In this case, focusing on maybe three or four that are the most important to the student may be a better option than just studying minimally for each.
No matter the case, I think that if you were able to pass the class, then taking the AP exam should be a no-brainer. So, register for your tests before the late fee deadline on Thursday, March 8 through this link.
Leave a Comment
About the Contributor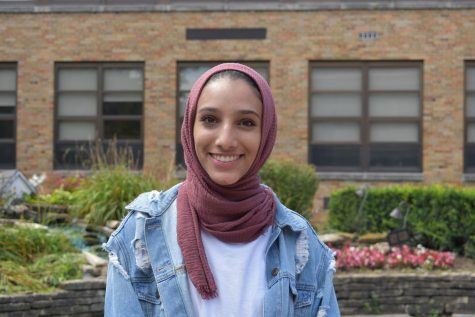 Hajera Naveed, Section Editor
Hajera Naveed is a Senior Writer and Section Editor for Devils' Advocate. Her hobbies include writing, volunteering, painting, and running. When she isn't...