Start of flu season calls for flu shots
Every year, the flu seasons lasts from late fall to spring and many students get flu shots around this time.
In the fall and winter of 2017, there was a massive spread of the flu nationwide. It was one of the worst flu seasons ever, as several schools, such as the Illinois Math and Science Academy, had to close, and around 53 children died nationwide.
We can avoid a repeat of the last flu season by getting flu shots.
There had been a prevalent debate over whether or not individuals should get the flu shot. This is because stories have been spreading about the ineffectiveness of the flu shot and how it supposedly does more harm than good.
However, the arguments against the flu shot are limited as no firm evidence exists that the flu shot is bad and doesn't benefit your immune system during the school year. I think that those who claim that flu shots are wary of pharmaceutical companies in general and are spreading false claims about flu shots. The various research studies conducted with flu shots prove that these claims are false.
The Center for Disease Control and Prevention found that the flu shot decreased the risk of the flu between 40 and 60 percent among the overall population during the flu season. The flu shot is also shown to decrease the amount of hospitalization and number of deaths among flu patients during the flu season.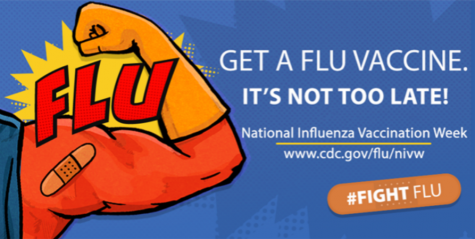 Mrs. Melissa Geibel, school nurse, said that the flu shot gives extra protection to the immune systems of students with asthma, diabetes, and other chronic illnesses as those students are at higher risks for the flu.
"I get the flu shot because I don't want get sick and I want to continue to participate in school and other activities," said Maya Wolff, junior.
By getting the flu shot, students can also reduce the risk of spreading the flu to younger children and older people.
Some students don't get the flu shot because they have complications.
"I can't get the flu shot because I'm allergic to eggs, which is an active ingredient in flu shots," said Sanjana Shanbhag, junior.
Others don't get the flu shot because they don't think they need it.
"I don't typically get a flu shot as I haven't had the flu, and therefore, don't see a huge need to get it," said Gabi Conidi, junior.
Because of allergies and personal decisions, students who aren't able to get the flu shot should take precautions to be more sanitary during the flu season. The basic precautions are washing your hands, avoiding touching your face, and coughing into your elbow or tissue. However, exercising and eating healthy foods boosts your immune system and helps your body fight off any viruses.
"Cleaning your cell phone is a big deal," Geibel said. "You're always on that phone and when you bring your phone up to your mouth to make a phone call, you're transferring the germs from your cell phone to your mouth."
So far this school year, the reported amount of flu caused absences have been less than 1 percent. However, the number is expected to increase in January and February according to Geibel.
If you're interested in getting the flu vaccine, you should head to these local locations.
Leave a Comment
About the Contributor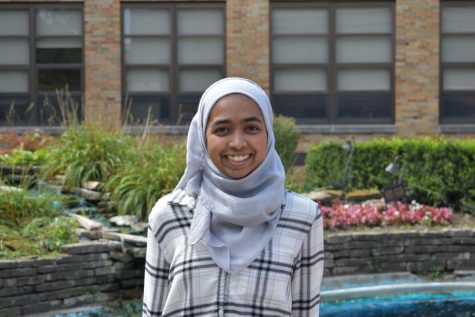 Saba Ali, Editor-in-Chief
Saba, senior, is a chocolate vacuum (basically eating any chocolate in sight) and a nap queen, who can take a nap virtually anywhere. She loves Ben &...