Snow day forces calendar changes
Snow days haven't been a huge issue last year, however, because of the recent snowstorm that took place on Monday, Nov. 26, there have been a lot of different opinions on when students should make up the snow day.
Missing Monday will have a huge effect on the upcoming first-semester finals because it pushes finals another day back, which means students will end first semester on Friday, Dec. 21, instead of Thursday, Dec. 20.
"The final decision is that we will be in school on Friday, Dec. 21, and we're going to push finals back," said Jessica Hurt, Assistant Principal for Curriculum & Instruction.
There have been different discussions on whether the snow day should be made up before winter break and some students are mad about the administration's ultimate decision. But, I think that students should make up their snow day before winter break because it's better to make them up sooner than later. It also gives us more time to study for finals.
Loading ...
"The snow day was actually very nice because who doesn't want a sixth day of Thanksgiving break. I feel that it's fine as long as teachers find a way to make sure we have enough time to study everything without cramming the schedule," said Aminah Ahmad, freshman.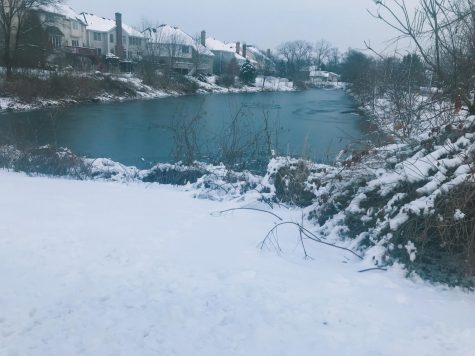 Though pushing off the long desired and deserved winter break isn't great, an extra day of review before finals the week of Dec. 17 is only beneficial and will give students more time to study. 
"I'm pretty indifferent on the snow day. I knew it was going to happen and buses wouldn't be able to get students to school, so it was bound to happen. It was nice staying home for one day. We actually get an extra review day with finals being moved so I think everything worked out for the better," said Enaya Khan, senior.
In order to prevent this disagreement from occurring next year, the board discussed ways in order for students to have snow days, but not have to make them up. The solution for this is doing eLearning days. There would be an announcement for students to check their emails and Canvas for assignments that their teachers assign in order for them to do them while staying at home. For those who don't have Internet at home, a hotspot will be provided to them.
Leave a Comment
About the Contributor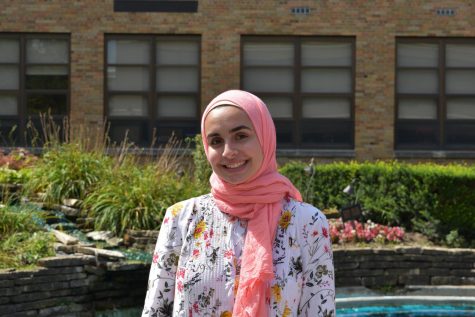 Masah Mourad, Section Editor



Masah Mourad is a senior that loves to eat fries. She enjoys many activities such as traveling, painting, and hanging out with her friends. When...