College Board makes changes to the SAT
For several years, the College Board has been making changes to the SAT that they believe are beneficial in order to get students to score higher on their standardized tests. They've been testing the "adversity index" which is designed to present students' scores in the context of their socio-economic advantages and disadvantages. College Board says that this change will fully be developed by the year 2020 and available to all colleges.
Students at Central spend most of their Sophomore-Junior year preparing to perform the SAT, hoping for a score they're content with. Standardized testing isn't for everyone and many students perform worse on them, than other exams throughout the year. Some are too stressed throughout the test, that they don't end up doing as well as they thought they'd do. Because of this, the scores don't always prove the students' academic intelligence accurately.
"I think it's good that they're giving students who don't have access to advanced preparations for the exam, a chance to score higher on it, rather than taking it multiple times to reach the score of their choice," said Aya Atassi, junior.
Standardized tests like the SAT and ACT always receive complaints about the exam being completely unfair to students with different financial states. Wealthier students are more likely to score higher on the exams than middle class families, or even low-income families. They have an advantage of getting access to private tutor sessions or special SAT/ACT courses. By establishing the "adversity index," colleges get a better understanding of applicants and their background.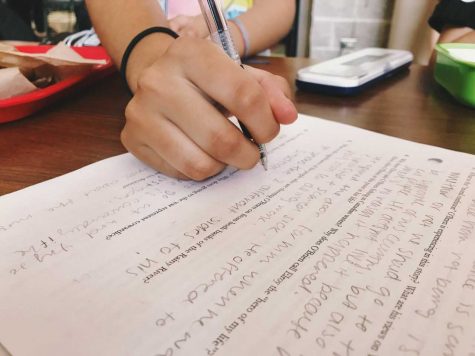 "I think the adversity score is a great way to level the playing field. It's great to see that people are being defined by more than just their test score," said Chinmay Amin, junior.
However, there is a downside to this change. Even though colleges will be able to understand the students' financial state, colleges still don't know anything about the student, besides their test score. The index only tells one part of the story of a student's life. It doesn't inform the college board of any major disabilities, illnesses, or experienced a tragic moment in their life, such as a loss of a loved one.
College Board will be aware of what students struggle financially, and that might trigger the increase in diversity, which will lead more people of different ethnicity into a variety of colleges. This may have an affect on the overall score, and boost the score up, depending on the level of poverty or struggle the student goes through.
"I think it's good that the college board is suggesting adding a new way to increase student's scores, because a lot of people aren't as privileged financially," said Lamis Al natafgi, junior.
Many people try their best to receive a high GPA, because when it comes to standardized testing, they tend to struggle more. By adding the adversity index, students have a better chance of receiving a higher score, and a higher chance of receiving a scholarship. This will increase the chances of students being accepted into college, even if they aren't as privileged as others.
Leave a Comment
About the Contributor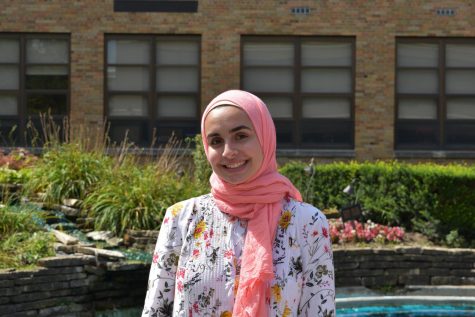 Masah Mourad, Section Editor



Masah Mourad is a senior that loves to eat fries. She enjoys many activities such as traveling, painting, and hanging out with her friends. When...