Adding a new national holiday
It's officially the spooky season. Finally, the time for kids to go out on Oct. 31 and collect all the candy they possibly can. Halloween is a day that is celebrated throughout the whole country, where everyone gets to get into character and dress up in a costume of their choice.
Halloween is not yet an official holiday, which means kids don't get the day off. However, that should be changed. Christmas and Easter are widely celebrated just as much as Halloween, and it's a day where everyone just gets to spend time with their families and enjoy the treats it holds.
"I love dressing up and going to Halloween parties during the week of October," said Naya Khayat, senior. "I get to celebrate even though I'm not necessarily trick or treating."
Although the weather conditions for this year's Halloween aren't completely appropriate for the tradition, it's not stopping the kids from going around from house to house to go through the tradition they've kept going ever since they were little. This proves this holiday's importance and how meaningful it is for families to be able to celebrate this one spooky day of the year.
"Even though I'm not planning on trick or treating this year, I still loved doing it as a child, and I hope it can stay an ongoing tradition and deserves to be a Holiday of its own," said Aya Atassi, senior.
Many elementary schools this year are planning on taking the day off on Friday, Nov. 1, so that kids can enjoy the day fully, without having to stress out about getting their homework done.
Halloween is a celebration that the majority of the people that live around the area celebrate, and bring people together, even when they hardly know each other. It should be given the same significance as the day of Thanksgiving, and students should be allowed to get the day off as well.
Leave a Comment
About the Contributor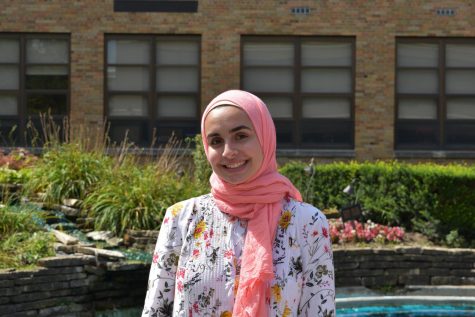 Masah Mourad, Section Editor



Masah Mourad is a senior that loves to eat fries. She enjoys many activities such as traveling, painting, and hanging out with her friends. When...