Disney+: Is it worth it?
I remember when my parents would order DVDs to the house from Netflix and we still watched cable. Blockbuster still existed and my family owned The Princess Diaries on VCR.
Now, Netflix has turned into a full-force streaming service. The likes of Hulu and YoutubeTV soon followed suit, hopping on the trend of readily available television (TV).
Last year, Disney began to pull fan favorites from other streaming platforms and publicized that they were creating their own called Disney+. They announced a string of new original series in their popular Marvel and Star Wars franchises. The Mandalorian, a new Star Wars show set right after Return of the Jedi, came out right after the service was released. However, the majority of the Marvel TV shows are not coming out until 2021. With the delayed releases but plethora of shows to choose from, it is quite the mixed reaction if it's actually worth purchasing the Disney+ service.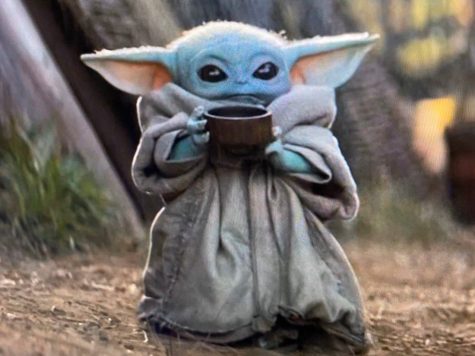 The difference between Disney Originals and those of other services is the time they are released. Disney releases in a cable-like fashion, in which one episode is released per week, unlike the full seasons, dropped on Netflix. I find this mildly irritating, as I often binge-watch TV shows on Netflix. I am not used to having to wait a week to watch a new episode, even shows that come out on a weekly basis are released season by season on Netflix.
"I think that it´s a good idea [to have episodes come out once a week] because it brings back the old feeling of shows coming out once a week and for the whole week you´re getting really excited and hyped up for it," said Abby Chute, junior. "It makes the show more meaningful rather than just one season you can binge on a whim."
Disney+, at $6.99 a month, prices below other streaming services: Hulu without ads is $11.99 a month, Netflix Basic is $9.00 a month, HBOGo is $14.99 a month, and YoutubeTV is a whopping $49.99 a month. Most of these services priced lower when they were first released, and as they gained in popularity the prices went up.
The content on Disney+ is worth it, depending on what you are looking for.
"My family grew up loving Disney, and I love watching shows from when I was a kid," said Charlotte Froiland, sophomore. "Netflix doesn't have that. Disney+ is something new and interesting."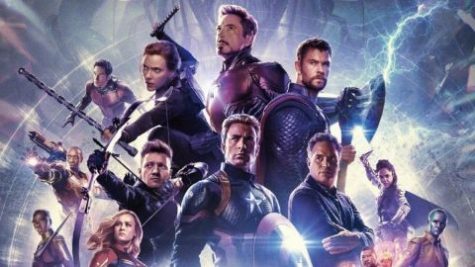 Disney+ does not have a wide selection of TV shows that appeal to me, but they make up for that in movies. Netflix doesn't have a great selection of movies, I find it difficult to find a good movie. Disney+ has all of my favorites, and despite the lack of TV shows I enjoy the Mandalorian and watching older shows I watched in elementary school.
The TV shows on Disney+ are appealing to some students.
"I think Disney+ is worth $7 a month and it's better than Netflix," said Keegan Curran-Seijo, senior. "I especially like the documentary TV show on the Disney Party Parks."
The one big issue with Disney+, and why I think it is priced so far below its competitors, are the technical problems and lack of user-friendliness. It is a new program, so problems are likely to occur, however, once the issues are ironed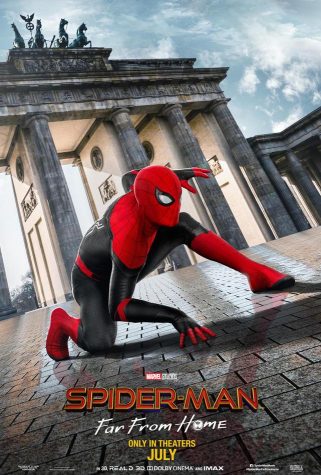 out it wouldn't be surprising if the price went up.
For me, Disney+ is not available on my television (I have Xfinity), so my family is limited to our computers and mobile phones to watch it. The only problem is Disney+ is not compatible with a lot of older devices. I have a MacBook Air I purchased in 2014, and the highest iOs it can update to is iOs 9.0. Disney+ on Safari and Chrome is only compatible with newer, more updated devices. It took me a while to discover that I had to download Firefox to use the program. Even so, I often have to restart Firefox when Disney+ refuses to load.
This is incredibly inconvenient as not everyone owns the newest device, and Disney+ shouldn't be limited to those who do. I am unsure of what the situation is with iOs on phones, or with non-Apple brand products, but I assume it is similar.
When issues arise, the website doesn't make it clear how to fix them. There are also small details that I find mildly inconveniencing, including the fact that you can't see the time in full-screen and it doesn't automatically play the next episode.
Disney+, despite its extensive movie selection, does not have all of its movies available due to outstanding contracts with the likes of Netflix and Sony Pictures. The Spider-man movies are not on Disney+ because of Sony, and the most recent two Star Wars movies are only available on Netflix.
Overall, I would give Disney+ a 7.5/10. I love the movie selection and being able to watch the old Disney Channel shows, but the technical issues are incredibly problematic. I also would like to see all of the Marvel and Star Wars movies available, considering that is what they market themselves as having. I use Disney+, but I honestly would not subscribe if I didn't get it for free through Verizon Unlimited's program.
Leave a Comment
About the Contributor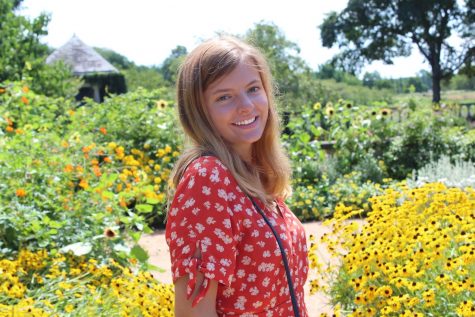 Sophie Burns, Editor-In-Chief




Sophie, a senior, is a second year member of the Devil's Advocate team. At Central, she is a mentor for Business Professionals of America,...