Students question whether diversity is celebrated during Black History Month
The month of February marks the start of Black History Month. The primary goal of this celebration is to recognize the central role of Black Americans in U.S. history and honor their greatest achievements in society.
Black History Month has been celebrated since 1976, and each year the President endorses a specific theme. This year, the President chose the theme "African Americans and the Vote," honoring the anniversary of the Nineteenth Amendment (1919) and the Fifteenth Amendment (1869).
"Black History Month to me is a month in which we get to celebrate our culture and learn new things that we aren't familiar with from others," said Karisma Griffin, junior. "It is also a time for us to come together and remember our ancestors as well as many powerful leaders."
At Central, it is very questionable as to whether or not Black History Month and diversity have been celebrated properly. I believe Central should put more effort into making this month feel celebrated and the school's students feel included, especially with 2% of the student body at Central being Black.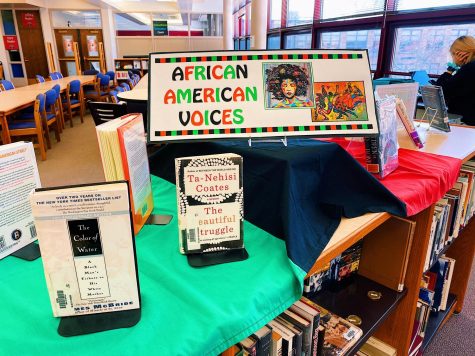 Black History Month has been celebrated in a very minimalistic way at Central. A pizza party for all black students occurred in the month of January to celebrate their culture and discuss the inclusivity of Black students at Central. In addition to this, the library has set up a Black History Month display, honoring monumental literature written by African Americans.
"In my class we are reading literature by Black authors and talking about the contributions of Black Americans beyond what is usually taught in history class," said Kathrynne Saunders, English teacher.
In the past, United Club, which no longer exists, used to plan events to celebrate diversity for every historical month or week. United Club was the foundation for recognizing diversity in school and uniting students together, but the club was cut this year due to budget cuts. I believe this has had a major impact in the lack of commemoration for Black History Month this year.
United Club used to host a variety of events scattered throughout the month of February. Some of these events included a poster contest on the Civil Rights Movement, performances by Central's choir and a jazz band, the annual town hall meeting, guest speaker Carlotta Walls LaNier who was a part of Little Rock Nine, and poetry slams. It's very unfortunate that some of these events are no longer in place because they spread the need for inclusion in the Red Devil student culture.
"People in the club used to value and recognize different cultures for every different historical month or week; we would always have things planned," said Lela Mathew, senior and former President of the United Club.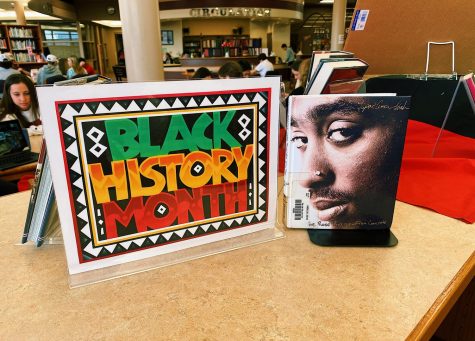 It's a shame that such an inclusive club no longer exists this year, especially since United Club was one of the only clubs that attempted to try and immerse different cultures into Central. It is clear to see that there could be more done by the administration to celebrate diversity to compensate for the removal of the United Club, and it seems like there is some progress being made.
"There are people here working on making diversity an important part of our campus, even if we don't necessarily have the demographics, we still want to show that diversity is important," Saunders said.
In District 86, it is clearly seen that Hinsdale South High School has done more to celebrate Black History Month than Central. Posters of influential African Americans are hung up at South, t-shirts for Black History Month are being sold, and on their daily announcements Black history is discussed everyday in the month of February. Even though South has a larger demographic of African American students at about 19%, there shouldn't be such a difference between the way Black History Month is celebrated between South and Central in District 86.
Black History Month is a very special time for many Central students, and I think that the lack of appreciation for this month is very detrimental. Although attempts have been made to celebrate diversity in February at Central, there can always be more done.
Leave a Comment
About the Contributor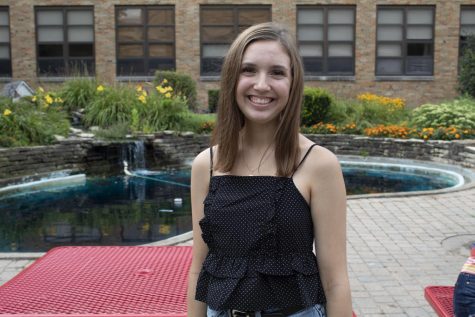 Meghan Malec, Section Editor
Meghan Malec is a senior who can be found hanging out with her friends and binge-watching Netflix shows in her free time. Her free time, however, is very...