The surprising victories and controversies of the 2020 Oscars
The 92nd annual Academy Awards, or Oscars, took place at 7:00 p.m. on Sunday, Feb. 9, at the Dolby Theater in Los Angeles, Calif.
"Parasite", a Korean thriller about class discrimination, swept the awards, winning best picture, director, foreign language film, and original screenplay. The film made history as it is the first international film to win best picture. It was also nominated for best production design and film editing.
"I personally really like the movie, for both its use of symbolism and Easter eggs, and also its creepy plot that left me spooked after," said Chloe Attlan, junior. "In addition, being half Korean, I enjoyed having the movie win American praise because it made me feel a sense of Korean pride."
Film Studies teacher Mr. Jim DiDomenico said the film went against the grain of what is typically expected.
"Parasite transcended some of the language barriers in really interesting ways. It moved very quickly, and as a foreign viewer, you weren't tripped up by a lot of dialogue-heavy stuff," DiDomenico said. "Instead, things happened really quickly and it was just a super interesting film. Every 20 minutes or so, something new gets thrown at you and you are kind of off guard. It pushed back at a lot of Hollywood formula type stuff."
Admittedly, I haven't seen "Parasite", but I was disappointed that "Once Upon A Time In Hollywood" didn't win anything except for best-supporting actor (Brad Pitt). It was a phenomenal movie that combined old Hollywood galore with its most notorious murder into a twisted fairy tale that rivals "Pulp Fiction" for Quentin Tarantino's best work. The directing was some of the most stunning work I have ever seen, as it captured every picturesque aspect of Hollywood while maintaining a humorous and sometimes eerie mood.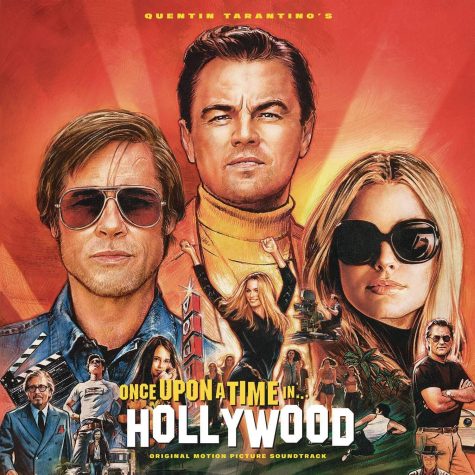 The story-line was unique and original, intertwining the lives of a fictional washed-up actor, Rick (Leonardo DiCaprio), his stunt double, Cliff (Brad Pitt) and the story of Sharon Tate (Margot Robbie), a real-life Hollywood starlet who was brutally murdered by the Manson Family in 1969. It was a fascinating twist on a traditional fairy tale, and had an, although gruesome, happy ending. Easily the best film I've seen this year, "Once Upon A Time In Hollywood" deserved the best picture award without a doubt.
Similarly, "Little Women", an adaptation of the novel of the same name by Louisa May-Alcott, was robbed of any major awards. It won best costume design, which it deserved, but I felt that Saoirse Ronan (Jo March) deserved best actress and Florence Pugh (Amy March) should have won the best supporting actress.
I have not seen "Judy", the movie about Judy Garland's life in the last few months before her death for which Reneé Zelleweger took home the Oscar for best actress, but it was met with a mediocre box office and average ratings. It was a surprise that it was nominated, let alone won. In comparison, "Little Women" was one of the most critically acclaimed movies of the year while also receiving high audience reviews, which is a rarity. Saoirse Ronan's portrayal of Jo was both true to the book while also adding her own unique spin to the character, creating one of the only fiery, strong female leads that isn't reliant on action or violence to complete their character.
Florence Pugh, similarly, lost to Laura Dern's portrayal of Nora in "Marriage Story." I loved "Marriage Story" and thought Adam Driver deserved recognition for his portrayal of Charlie, but I didn't find anything remarkable about Laura Dern's character. She was headstrong and mildly unlikable, generally what is expected of a divorce lawyer, but her character brought nothing new to the film industry. If anything, Dern deserved a nomination for her portrayal of Marmie March in "Little Women."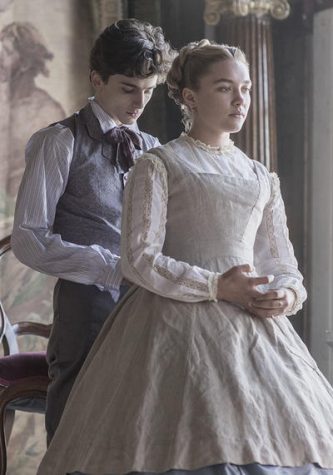 Florence Pugh, on the other hand, brought to life a remarkable character transformation from a whiny, spoiled child to a self-assured, confident adult. Pugh should have easily bested the rest of the nominees for supporting actress.
Sophomore Annie Ascher agreed that "Little Women" should have received more recognition.
"'Little Women' was my favorite Oscar-nominated movie because I love Florence Pugh, Timotheé Chalamet, Emma Watson, and literally the whole cast," Ascher said. "I read Little Women growing up so it was really special to see a movie made with some of my favorite actors and actresses."
One of the most notable snubs towards "Little Women" was the lack of a nomination of best director for Greta Gerwig.
In fact, any female presence was noticeably absent from the list of nominated directors. Only five women have ever been nominated for the category, and Kathryn Bigelow is the only woman to ever win, for "The Hurt Locker" in 2008.
Considering "Little Women" was nominated for six Oscars, it would have made sense for that to include a nod for best director. The other director nominees all had multiple nominations, ranging from six to 11. However, "Little Women" was directed by a woman, Gerwig, so it was no surprise she was excluded from the list. The Oscars have had a history of discriminating against female directors, choosing to ignore talented, experienced directors whose movies rank high on both critics' and audiences' lists.
Gerwig wasn't the only women snubbed: Lulu Wang's "The Farewell", Lorene Scafaria's "Hustlers", Céline Sciamma's "Portrait of a Lady on Fire", Alma Har'el's "Honey Boy", Melina Matsoukas' "Queen & Slim", Marielle Heller's "A Beautiful Day in the Neighborhood", and Joanna Hogg's "The Souvenir" were all ranked as some of the most critically acclaimed movies of the year.
Unsurprisingly, the nominees lacked diversity as well. Out of the four major categories (actress/actor in a leading and supporting role), only Cynthia Erivo was nominated for best actress in "Harriet", and Joaquin Phoenix received a nomination for his lead role in "Joker".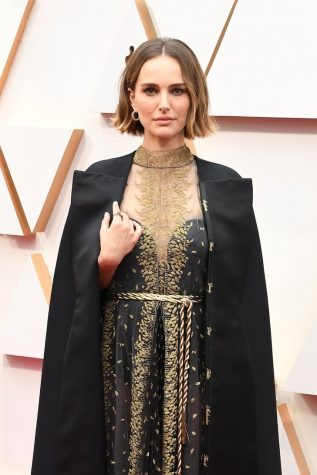 The Oscars have been slammed for their lack of inclusivity in past years, starting with the "#OscarsSoWhite" controversy in 2015, when not a single person of color was nominated for any of the four main categories. The disregard for female directors has come under fire as well, and the Oscars have been surrounded by controversy in recent years.
"There was that joke at the Oscars about how in 1929 there were no actors of color nominated in the major categories and now we have two in 2020, so very little progress was sort of the takeaway," DiDomenico said. "I know The Academy has done some things in the past few years, like raising the number of members to try to get younger people, women, and people of color involved. Obviously it's an issue and there should have been more nominations for women and more nominations for people of color."
Many actors and actresses have shown their solidarity for those whose contributions were ignored. Actress Natalie Portman wore a cape to the Oscars embroidered with the names of eight female directors who were overlooked, which I appreciated. It was a subtle jab at the Oscars that clearly displayed her dissatisfaction with the nominations.
The lack of diversity is disappointing, but unsurprising. Of the 8,000 members, The Academy is 84 percent white and 68 percent male, and have always voted with respect to that.
As DiDomenico mentioned, The Academy has made strides to improve the level of diversity, as they announced that 32 percent of its members were women last year up from 25 percent in 2015, and 16 percent minorities, up from 8 percent in 2015.
Parasite's stunning victories also represented positive change in terms of diversity: it was the first international language film to win best picture and Bong Joon Ho was the first Korean to ever win best director. Icelandic cellist and composer Hildur Guðnadóttir also made history as the first woman to ever win best original music score for Joker.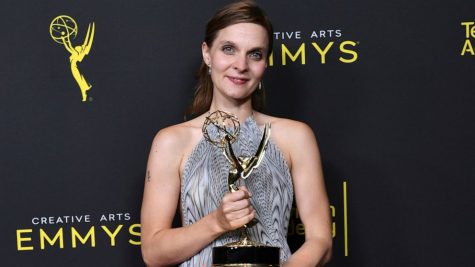 The alterations made to The Academy membership clearly influenced this change in winners, but there are still changes to be made in order to influence nominations. Every member of The Academy gets to vote for the winners of each category; however, nominations are chosen differently: each branch votes for the nominees. So, the directors branch chose the nominees for best director. Clearly, the directors branch has not grown in terms of diversity as much as the others, and there is still progress to be made.
Although the changes in membership are improvements, the alterations were clearly made in order to subdue criticism instead of an attempt to appreciate the contributions of women and minorities to the film industry. Nonetheless, progress is still progress, and I hope that in upcoming years there will be more recognition of everyone involved in Hollywood.
The 93rd Annual Academy Awards will return in early 2021.
Leave a Comment
About the Contributor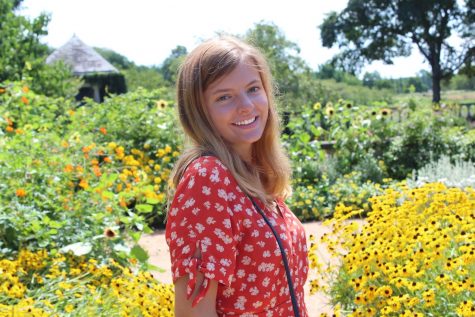 Sophie Burns, Editor-In-Chief




Sophie, a senior, is a second year member of the Devil's Advocate team. At Central, she is a mentor for Business Professionals of America,...