Top overrated movies and shows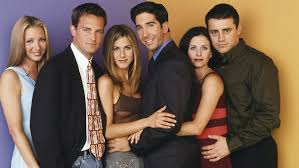 We've all spent a wasteful amount of time watching a show or movie that never got to the point or failed to keep us entertained. Here's a list of some of the most overrated movies and television shows that got too much hype and aren't worth your time.
Overrated Shows
"Friends" is a well-known and popular television (TV) show which follows up with six 20-year-olds who live in the same New York apartment complex. In the show, we get a gist of their life full of drama and love lives as well as heartbreak. I watched a couple of "Friends" episodes, and I haven't yet come across one that really made me laugh out loud. I couldn't deal with their joyful dumbness. A few jokes made me smile, but most were the same lame comic lines from the early '90s.
"'Friends' is so overrated, I don't understand why people love it so much," said Brian Schilder, junior.
This show is long and repetitive and it's not even that funny. I think the main reason I thought it was a terrible show was that it isn't my taste of genre or it failed to impress me. If you're like me and not into classic shows, "Friends" is not for you.
A TV medical drama about a group of surgeons working at Seattle Grace Hospital. The show centers around Meredith Grey (Ellen Pompeo) and her life as a resident at the hospital. This show is one that's excessively long and seems endless with 16 seasons with each episode being an hour long. Watching such a show is a commitment that isn't worth it. The main reason I wouldn't recommend it is because it's basically a teenage drama but with grown actors who have intimate relationships with each other.
"Fuller House" sequel and a spin-off to the well-known classic, "Full House". The show follows the main characters in the show who grow up and deal with their grown-up problems like raising kids of their own.
"I think Fuller House is the most overrated show," said Vandana Patel, sophomore. "I had higher expectations for it since the show "Full House" was such a classic and this show just wasn't as interesting or as funny as I expected it to be."
It was such a bad show that even Netflix canceled it after season five, though more viewers abandoned it after the first season."Fuller House" was a hit when it first debuted in 2016, but viewership fell by 52% from season one to season two in their first month of release," according to Jumpshot.
Overrated Movies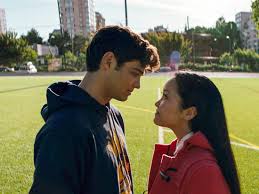 Lara Jean Covey (Lana Condor), a junior in high school writes letters to her crushes as a way of expressing her feelings but never ends up sending them until her little sister finds the box of letters and delivers them to each of Lara's crushes. This movie was released in 2018, and recently the second one came out "To All The Boys PS. I Still Love You" there's no doubt this movie got way too much hype for such an average high school love story.
"I feel like in the second movie the entire plot changed and just overall was pretty cringey," said Julie Dweydari, sophomore.
I personally liked how this particular movie didn't have a repetitive plot or a lot of the same characters, but the main reason I wouldn't recommend it is that it's just hard to watch without cringing since the characters are just bad actors in general. Also, the movie overall has an average plot, with the two main characters fake dating for an arbitrary reason, only to eventually realize their actual feelings for one another.
Yet another love story, a guy and girl have been best friends for as long as they remember. Ella Evans (Joey King) the protagonist in this film, falls in love with her best friend's brother, and that's where the story takes a few dramatic turns. The main reason this movie is overrated is that the story-line is very awkward and nowhere near realistic. This movie is based on a Wattpad story and the author was fifteen at the time she wrote it. So part of me feels I should cut it some slack. But yet again, adults were ones who made this into a movie. Adults who should have a better grasp of how relationships actually work. It just wasn't a well-written film and didn't deserve all the hype it got.
This movie circles around a setting on the lush alien world of Pandora, where the Na'vi live. They are beings who appear old but are highly evolved. Since the planet's environment is poisonous, human/Na' vi hybrids, called Avatars, must connect to human minds to allow for free movement on Pandora.
"Avatar is very overrated because it's gross and it culturally doesn't make sense because no one even remembers parts of it," said Kaitlin Zhu, junior.
I wouldn't recommend watching this movie because even the description of it is confusing let alone the actual plot and how it plays out.
Leave a Comment