USWNT president resigns over sexist comments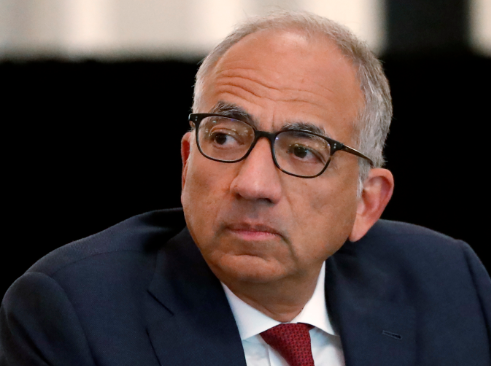 On Thursday, March 12, United States Soccer former President Carlos Cordeiro resigned in the midst of a contentious battle between the United States women's national soccer team (USWNT) and the U.S. Soccer Federation over pay disputes.
Cordeiro's resignation resulted from the public backlash he faced from the outrageously sexist comments he made in regards to female athletes. He argued that women's athletic capabilities are inferior to those of men, and that these physical inconsistencies should be reflected in athletes' pay.
Cordeiro asserted that "indisputable science" has proved that female athletic performance is worse than male performance. Cordeiro attributed this to the greater popularity of men's sports as compared to women's sports. He also noted that men's soccer is harder than women's soccer because men have to deal with greater crowds, applause, and criticism.
This headline is truly saddening—after all the work and efforts that have been done to combat sexism in the workplace and to guarantee equal pay for women, this is completely retroactive and counterproductive for women all over the world.
It's shocking how it's 2020, and yet comments like these still exist. They are completely degrading of women, their bodies, their capabilities, and their accomplishments.
These comments came a year after a gender-discrimination lawsuit was filed by the USWNT against U.S. Soccer in March 2019. The legal battle since then has been characterized by bitter verbal arguments. The official court date is set for May 5, just months away from the 2020 Tokyo Summer Olympics, where the USWNT is expected to win the gold medal.
The USWNT is hoping to build off the success of their first-place finish in the 2019 FIFA Women's World Cup. They were ranked number one globally by FIFA, which should provide them with much-needed optimism and motivation to win the gold in Tokyo.
Thankfully, Cordeiro's sexist comments have been widely criticized, prompting him to rescind his statement, publicly apologize, and resign from his position as president. The new president, Cindy Parlow Cone, has released a public statement apologizing for Cordeiro's "offensive assertions." Many prominent athletes, such as former USWNT members Abby Wambach, Michelle Akers, and United States men's national soccer team (USMNT) member DaMarcus Beasley, have called out Cordeiro and supported the USWNT's mission to guarantee equal pay for men and women.
It has been an incredible privilege to serve as the President of U.S. Soccer.

My one and only mission has always been to do what is best for our Federation.

After discussions with the Board of Directors, I have decided to step down, effective immediately. My full statement: pic.twitter.com/4B7siuIqcL

— Carlos Cordeiro (@CACSoccer) March 13, 2020
USWNT forward Megan Rapinoe has been an outspoken critic of Cordeiro. She aimed to reassure young girls that they are not inferior, but rather are equally capable of playing and succeeding, in an empowering public statement.
"But I just want to say: It's all false. To every girl out there, to every boy out there who watches this team, who wants to be on this team or just wants to live their dream out, you are not lesser just because you're a girl. You are not better just because you're a boy," Rapinoe said. "We are all created equal and should all have the equal opportunity to go out and pursue our dreams. And for us, that means playing on the soccer field."
We need more words like Rapinoe's, where young female athletes are encouraged to give their all, to try their hardest, to believe in themselves. It is already extremely difficult for female athletes to prove themselves in the realm of sports, as athletics has traditionally been dominated by and reserved for men. Cordeiro's comments only render it more difficult for women to overcome societal obstacles and will undermine the confidence of many young girls.
Criticism of Cordeiro's words hasn't been confined to players and fans. Official sponsors of U.S. Soccer, such as Coca-Cola, Visa, Budweiser, and Deloitte, have all denounced Cordeiro's sexist remarks.
To protest Cordeiro and his stinging words, the USWNT donned their jerseys inside-out during the USA-Japan game during the She Believes Cup on March 11, from which they ultimately emerged victorious. In doing so, the U.S. Soccer emblem was hidden, while the four stars symbolizing the four World Cups they have won were proudly on display.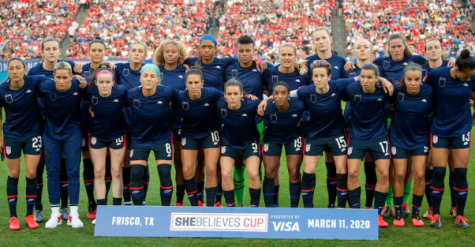 Cordeiro's assertion that female athletes are inferior to men and are less successful is wholly demeaning and misogynistic. They are also blatantly wrong; the USWNT has won four World Cups, four Olympic gold medals, and eight CONCACAF Gold Cups, while the USMNT failed to even qualify for the World Cup in 2018.
"As a competitive female athlete myself, I was horrified to read Cordeiro's comments, which were especially audacious considering the circumstance of the situation—the women's team had tremendous success this season while their male counterparts put up a sub-par performance," said Katrina Geiersbach, junior. "One would hope we would be past gender inequality by 2020—but apparently not, and it must change immediately."
Unfortunately, Cordeiro's comments confirm that there are still people out there who believe that women are fundamentally lesser than men. It's extremely disappointing and sad that these seemingly archaic words still exist in today's society. However, it only reinforces the importance of female role models like Rapinoe in encouraging and inspiring young women to believe in themselves. It also reinforces how essential it is for female athletes to prove men like Cordeiro wrong.
It's time to put an end to sexism and the traditional view that women are weaker than men. It's time to abandon obsolete notions of female inferiority. It's time to encourage, empower, and praise women for all they have contributed to sports—and society as a whole. Cordeiro resigning from his position is a step in the right direction.
Leave a Comment
About the Contributor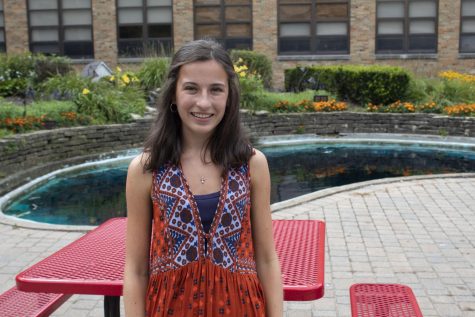 Olivia Ostrowski, Editor-In-Chief
Olivia, a senior, is excited to be apart of the Devils' Advocate team. She loves playing tennis and lacrosse, and competes in these sports at Central....