Nursing home workers threaten to strike during the coronavirus pandemic
Workers at 40 Chicago-area nursing homes began protesting outside the Alden Wentworth long-term care facility on April 27 for better wages and more Personal Protective Equipment (PPE) while treating a large number of patients suffering from the coronavirus (COVID-19). These nursing home workers are threatening to strike on May 8 if their demands are not met.
The majority of these workers on the frontlines of COVID-19 earn between minimum wage and $14 per hour for their hazardous work. The Service Employee International Union Healthcare Illinois (SEIU Healthcare) is demanding a wage of at least $15 an hour in addition to a 50% hazard pay increase while the pandemic continues to devastate communities. In addition, nursing home workers have asked for more protective gear as the number of infected workers in long-term care facilities in Illinois has increased to 7,542 as of May 1.
These workers have been offered an 11% wage increase along with employee health insurance contributions from the Illinois Association of Healthcare Facilities representing nursing home operators, but this offer has not been sufficient, according to workers.
"I think that it's not in the best interest for communities if the nursing home workers go on strike in the middle of a pandemic, the infected elderly need 24/7 care and that is not possible without these workers," said Faith Drescher, junior.
It is obvious to see that working conditions for nursing home employees must improve. These workers risk their lives daily in order to help the infected elderly patients. They have to make their patients food, wash their clothes, clean their rooms, help them get out of bed, take showers, and eat. All of these activities require one-on-one contact with the infected patients, making workers extremely susceptible to the virus. Nationwide, 150,000 residents and workers at nursing homes have been infected by the coronavirus.
I respect nursing home workers and what they are doing for the elderly during this pandemic, but leaving their job during this global pandemic to strike may put their patients at risk. We need these workers to push through and care for their patients, not walk away from them. A whopping 44% of Illinois coronavirus deaths are tied to nursing homes, so it is vital that the elderly in these facilities continue to get the proper care they need. In my opinion, the public needs to step up and fight to get these workers better wages and protective equipment since they can't do it for themselves without leaving their jobs.
"We work hard to care for our patients, but this pandemic has caused some challenges for us like I'm sure it has for a lot of businesses," said Jennie Richards, Care Home Manager at the ManorCare nursing home in Hinsdale, IL. "I mean trying to remain socially distant while trying to give the best care possible is difficult."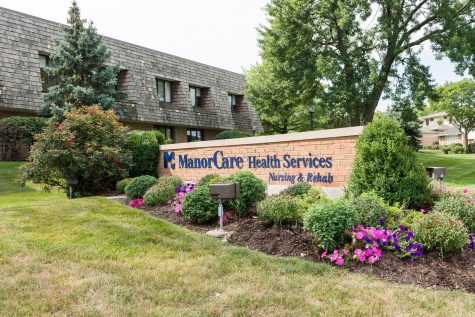 There is no positive outcome to this situation. These workers deserve higher wages and protection to account for their bravery and acts of selflessness during this pandemic, but striking is only going to make the situation worse for their patients. I hope the Illinois government provides these workers with a wage increase and more protective gear so these workers can provide for their own families and stay healthy without the occurrence of a strike. The public also needs to support these workers and protest to help them, as it is vital that these workers keep working, but in a safer and more protective environment.
These nursing home workers have their own families to take care of during this dire time, so it is essential that they have the right to stay healthy so they don't infect their loved ones. After all, they are putting their own lives at risk by coming to work everyday, so they should have the right to come home knowing that their family will be safe.
Leave a Comment
About the Contributors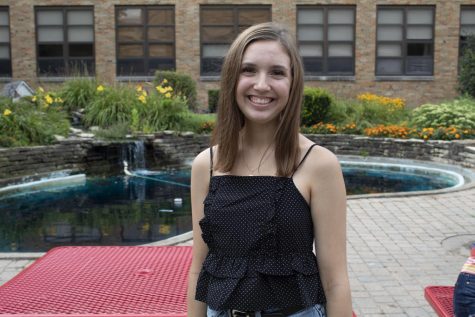 Meghan Malec, Section Editor
Meghan Malec is a senior who can be found hanging out with her friends and binge-watching Netflix shows in her free time. Her free time, however, is very...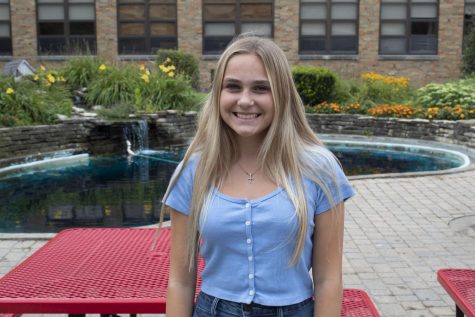 Anna Pellegrino, Writer
Anna Pellegrino is a junior writer who enjoys dancing and going out with her friends. When she's not at Mock Trial practice, you can catch her singing...