Ariana Grande releases her sixth album, "Positions"
On Friday, Oct. 30, Ariana Grande released her sixth album, "Positions." The album was unexpected and came as a shock to many because Grande didn't announce the new release until Wednesday, Oct. 14. The "Positions" album features 14 songs with guest artist appearances by Doja Cat, The Weeknd, and Ty Dolla $ign. Her new single, "Positions," is currently ranked number one on Spotify's United States Top 50 list and is ranked number two on Spotify's Global Top 50.
Grande began her music career at the age of fifteen on Broadway, before starring in the Nickelodeon show "Victorious." She then went on to produce her own music in 2013. Now, at the age of 27, she has won six iHeartRadio Music Awards, five MTV Video Music Awards, and three American Music Awards. Additionally, she has earned 11 Grammy nominations. With "Positions" being her third album produced in the last three years, she is continuing to drop new music and is dedicated to writing songs.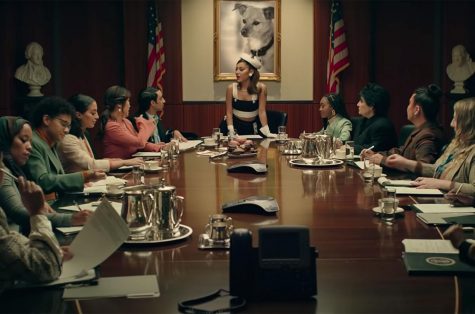 The album was inspired by her new boyfriend, Dalton Gomez, and the time they have spent together during quarantine. Grande's album sports an R&B sound. Her departure from her traditional style has received mixed reviews. Personally, I prefer the songs in her previous album, "Thank U, Next." They were more upbeat and showcased a broader range of her musical abilities. I felt as though the songs in the "Positions" album sounded quite similar and weren't very original.
"I prefer Ariana's work in her earlier albums," said Catie Clark, senior. "'Positions' wasn't bad, but I don't think it's her best album to date."
Grande's past two albums have been written during very low-points of her life, whereas now she is moving forward into a brighter chapter. This positive outlook is showcased in the lyrics of most of her songs in the "Positions" album. While her current situation is different than in the past, she continues to collaborate with old friends. In 2014, Grande released "Love me Harder," with The Weeknd. Similarly, Grande dropped another song, "Off The Table," with The Weeknd for her new album. In "Off The Table," she reflects on her past relationship with Mac Miller and expresses her fear of finding new love. While some loved these collaborations, others were more critical.
"Both the Weeknd and Ty Dolla Sign collaborations feel more like demure throwbacks," said Lindsay Zoladz, journalist for the New York Times. "[They] show that Grande hasn't quite figured out how to update her approach to balladry with the same fresh, personable energy that enlivens her more upbeat tunes."
However, others loved her new album and found her new sound to be invigorating.
"I think that all of the songs in 'Positions' are catchy," said Quinn Drescher, junior. "I love the aesthetic, style, and power she exudes in the 'Positions' music video."
The music video features Grande in the kitchen and the boardroom, illustrating that she has many skills. Additionally, Grande is constantly surrounded by women in the video, highlighting her support of feminism.
Overall, while not my favorite album, Grande continues to please fans and produce quality music. "Positions" showcases her vocal skills while emphasizing that she's thriving. It's currently unclear when her next album will come out.
You can listen to "Positions" on most musical platforms.
Leave a Comment
About the Contributor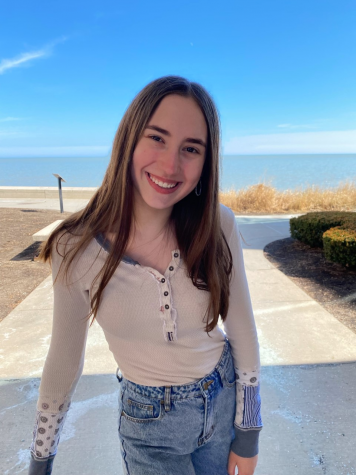 Lauren Witt, Writer
Lauren Witt is a senior who enjoys spending time with her family and friends. When she's not having movie marathons with her sister, you can find her...