"To All The Boys: Always and Forever," third movie in the trilogy series "To All The Boys," is now available on Netflix
Based on the books written by Jenny Han, "To All The Boys: Always and Forever" is the third and final movie in the series that was released on Netflix on Friday, Feb. 12, exactly one year after the second movie, "To All The Boys: P.S. I Still Love You" premiered on Netflix. The movie follows the main character, Lara Jean Covey, as she struggles to keep her relationship with her boyfriend, Peter Kavinsky, afloat amid deciding where to go to college.
Courtesy of Netflix
In the first movie of the series, "To All The Boys I've Loved Before," Lara Jean accidentally sends love letters to every boy she has ever liked. These letters led her to meet her boyfriend, Peter Kavinsky. Prior to the rejection she receives from Stanford University in the new movie, Lara Jean and Kavinsky always planned on attending Stanford together in order to continue their relationship while furthering their education. When Lara Jean faces this roadblock, she searches to find where her home will be for the next four years.
I liked how there was a change in setting for this movie, and that it didn't only take place in California, as in the previous two movies. Instead, the movie begins with Lara Jean and her family exploring Korea. The trip was showcased through a travel montage and it was not only beautiful, but also interesting to see the culture depicted. Additionally, Lara Jean's senior class takes a trip to New York City. On this trip, Lara Jean explores New York University, a contender in her college search. Similar to the trip to Korea, New York City was also featured in a video montage along with some dialogue.
On Rotten Tomatoes, "To All The Boys: Always and Forever" has been certified fresh with a 80% critical rating with 62% of audiences liking the film.
While I liked the visually appealing montages, others were more critical.
"It [the movie] feels like a hasty photo montage slapped together by an app," said top Rotten Tomatoes critic Kristy Puchko. "This final chapter may be pretty and cute, but it's far from the sendoff this sweet series deserves."
Although I enjoyed the new locations in the movie, I disliked that the plot seemed to only have one major focus: the fact that Lara Jean was denied from Stanford, the college she planned to attend with her boyfriend. I found myself predicting what direction the movie was going. Additionally, the plot moved quite slowly and felt like it was dragged along.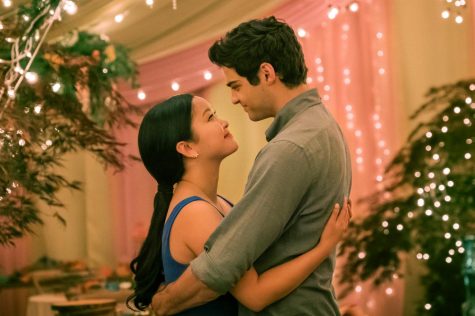 "I liked the actress that played Lara Jean a lot, I think she portrayed the character perfectly and made the film really enjoyable to watch," said Alexandria Arendt, senior. "However, I didn't love the pacing in this movie because it felt really long and drawn out. It was a two hour movie that could have been an hour and a half."
Additionally, there were quite a few differences between the movie version of the story and the book version including characters who were missing, and minor differences in the plot points. 
"I liked the books better than the movies," said Maijeanna Sakho, sophomore. "While watching, I noticed that they changed a couple aspects. For example, I was disappointed because John Ambrose (Lara Jean's previous love interest) was featured in the third book, but not in the movie."
Overall, "To All The Boys: Always and Forever" was enjoyable to watch, but I don't think that I'd watch it again. With a subscription to Netflix you can binge watch all three of the "To All The Boys" movies and decide for yourself which one is your favorite.
Loading ...
Leave a Comment
About the Contributor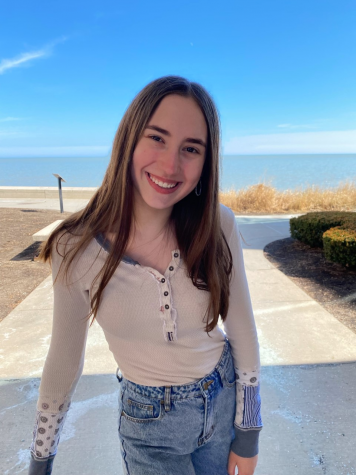 Lauren Witt, Writer
Lauren Witt is a senior who enjoys spending time with her family and friends. When she's not having movie marathons with her sister, you can find her...